Viewers have called for Dermot O'Leary to take over as the permanent host of The Nightly Show after he impressed them with his debut on the programme.
Fans on Twitter said the X Factor star could "rescue" ITV's topical entertainment programme, which has struggled in the ratings and has been slated as "cringe-worthy" and "rubbish".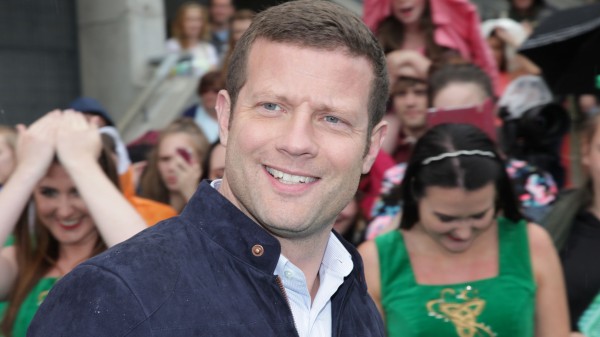 Dermot O'Leary (Garrett White/PA)
Dermot is by far the best #thenightlyshow host. Just need a new scriptwriter and it could be painless to watch

— JONNY (@GoodForJonny) March 20, 2017
#TheNightlyShow Dermot O'Leary by far and away the best host so far. Doing well …. and then Catherine Tate came on – yawn.

— Rob Nichols (@NicholsErt) March 20, 2017
#Dermot O'Leary a natural on #thenightlyshow. He could just rescue it ?

— Windmill HIll (@AWindmillhill) March 20, 2017
The show is attempting to replicate the late-night programmes popular in the US and will run for eight weeks, hosted by a series of celebrities.
Previous hosts David Walliams, John Bishop and Davina McCall have all received their share of criticism over their stints.
But many viewers enjoyed Dermot's light-hearted banter as he interviewed celebrity guests Catherine Tate and Ruby Wax, and suggested he would do well as a permanent fixture.
@ITVNightlyShow keep Dermot, but sort out the jokes, dodgy edits and the pacing. Maybe a longer show?!#TheNightlyShow

— Andre. (@OnlyOnge) March 20, 2017
Dermot O'Leary should have a permanent late night TV show (lasting longer than 30 mins)judging by tonight's first attempt! #thenightlyshow

— StefanTaylor (@stef_gack) March 20, 2017
Finally, #thenightlyshow is closer to finding it's Carson. Well done Dermot, a talk show doesn't have to be loud! Just the right pace.

— Jamie Dyer (@Jamiedyer89) March 20, 2017
Others said The Nightly Show has "found its presenter".