If you're delving into the dark side this Halloween and are thirsty for a ghoulish treat or creepy cocktail, these spine chilling recipes promise a fiendishly good time…
1. Cointreau Fizz Halloween Cocktail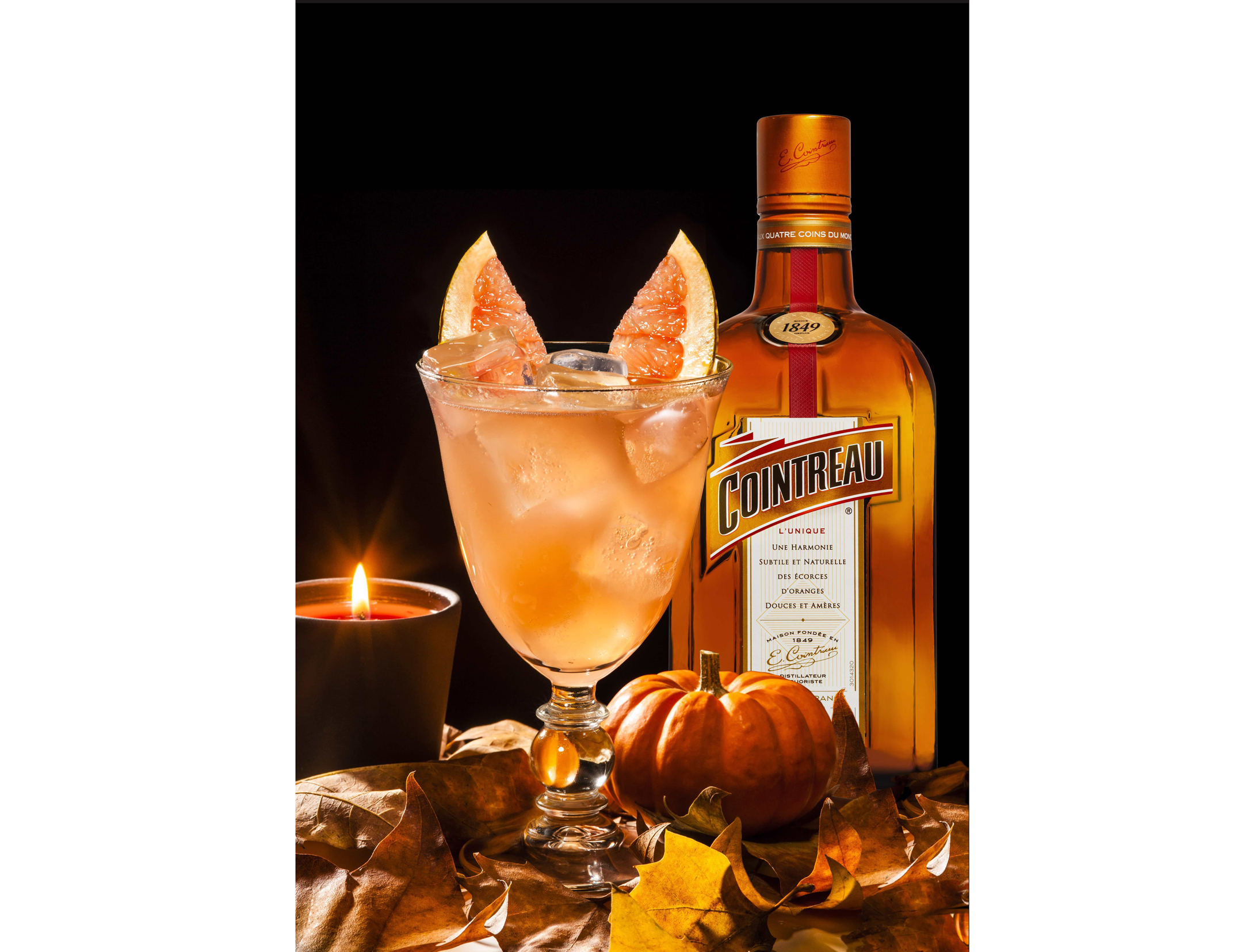 (Cointreau/PA)
A mixologist's best friend, the sweet and bitter orange peel flavours in Cointreau Liqueur (£15, 50cl, Tesco) cry out for fright night when they come together in this fiery orange tipple full of spark.
Ingredients: 40ml Cointreau, 10ml fresh lime juice, 40ml blood orange juice, 40ml sparkling water.
Method: Fill a glass with ice, add the Cointreau, fresh lime juice, and blood orange juice. Top off with sparkling water and stir gently. Garnish with two slices of blood orange, shaped like horns.
2. Black Cow Trick or 'Teat'
(Black Cow/PA)
A smooth, creamy vodka, Black Cow (£24, 70cl, Sainsbury's) casts its spell with the milk from grass grazed cows. Beautifully balanced, Halloween candy is optional…
Ingredients: 45ml Black Cow, 20ml ginger wine, 15ml Monin Pumpkin Spice Syrup, 10ml lemon juice, 5ml pineapple juice.
Method: Half fill a cocktail shaker with ice. Add all the ingredients, shake vigorously and double strain into a chilled coupette. The pineapple will give it a slight foam. Garnish with a dried lemon slice and a little cinnamon dust.
3. Blood Orange Vampire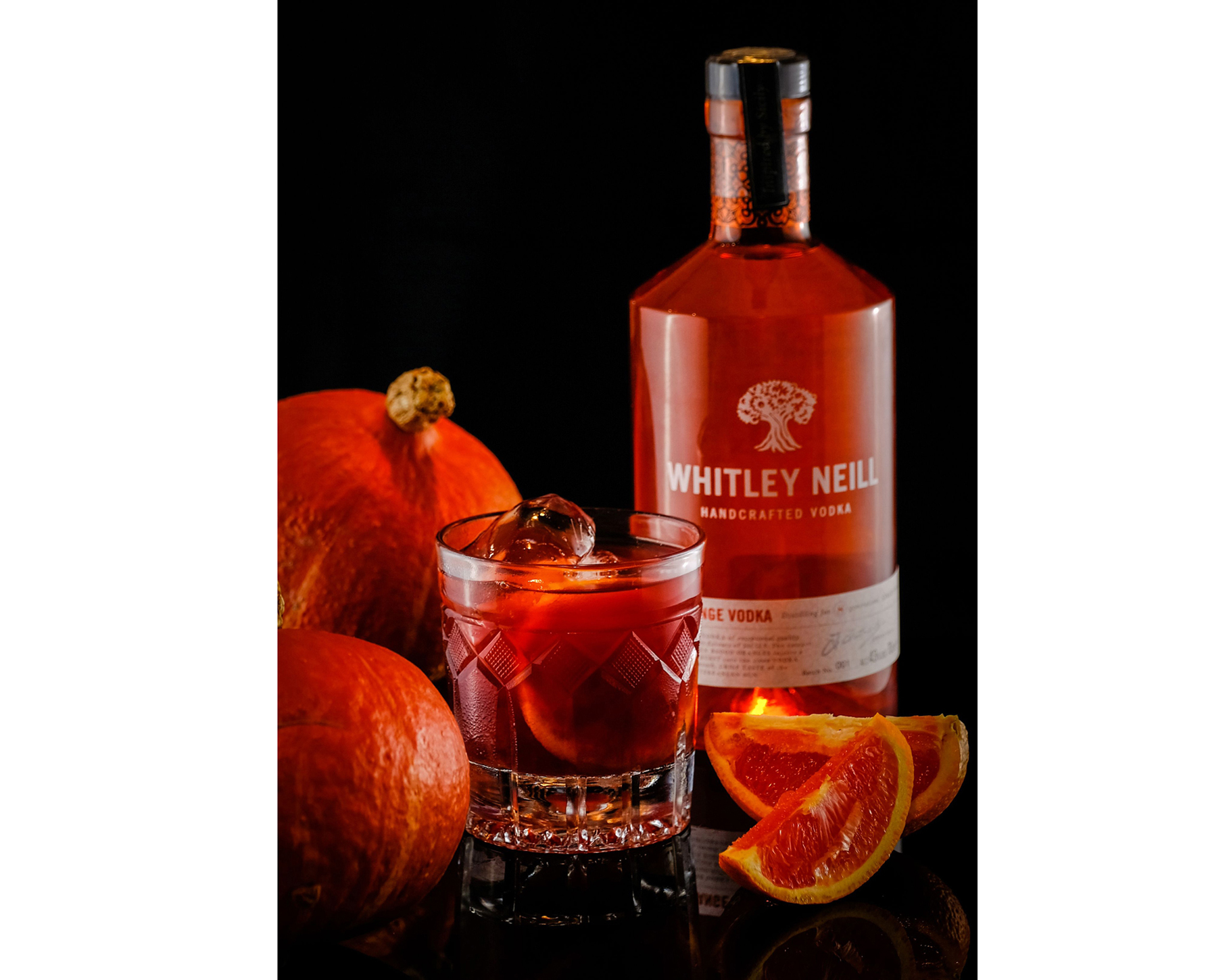 (Whitley Neill/PA)
With a herbal bite from the vermouth and the zesty, fruity spice of Whitley Neill Blood Orange Vodka (£25.85, Amazon), this will look brilliant on the bar sat seductively alongside a carved out Jack-O'-Lantern.
Ingredients: 50ml Whitley Neill Blood Orange, 50ml sweet vermouth, 50ml cranberry juice.
Method: Fill a rocks glass with ice. Add all the ingredients and stir. Garnish with an orange wedge.
4. La Catrina aka Skeleton Dame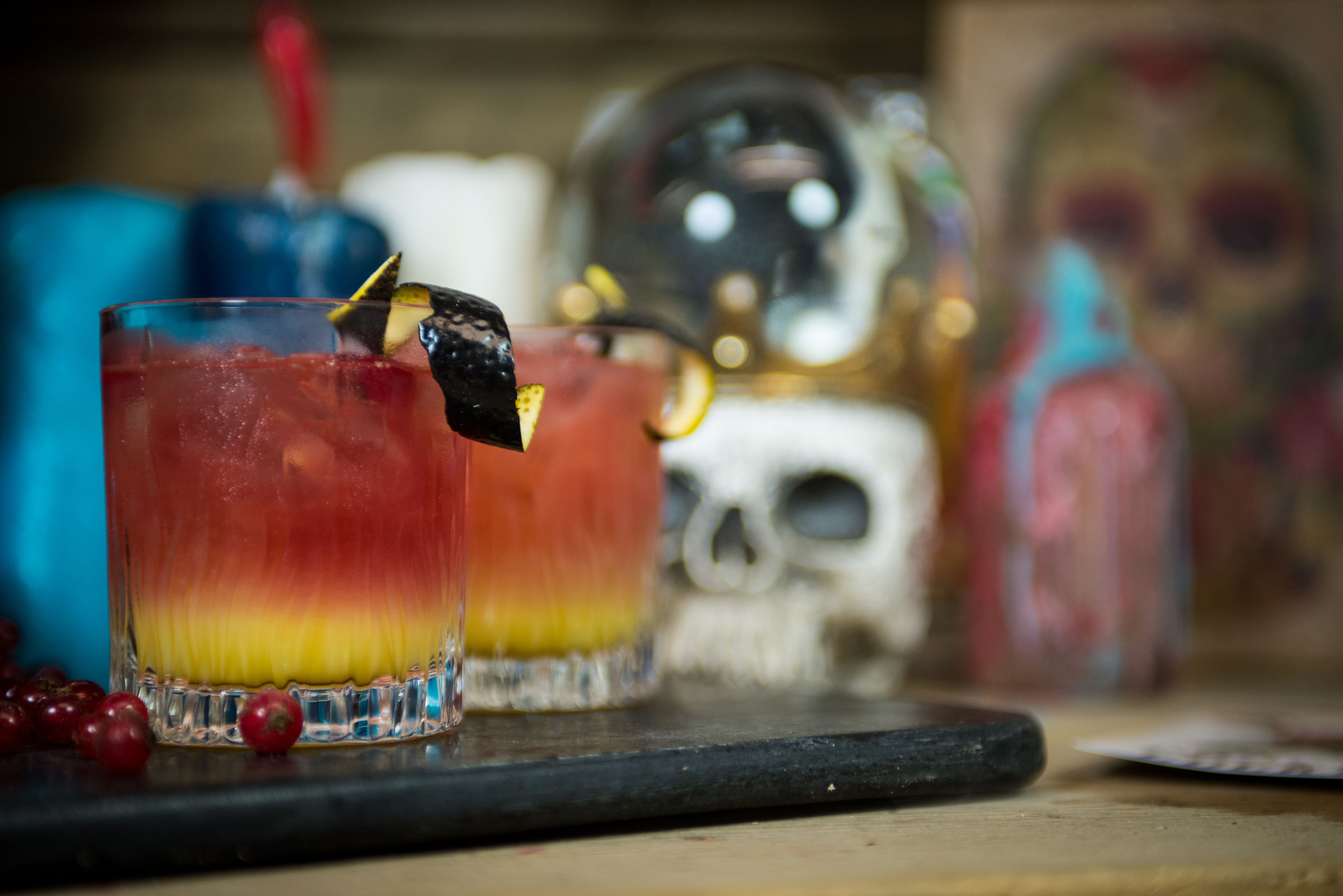 (Cazcabel/PA)
A mellow tequila that's ideal for mixing in cocktails, Cazcabel Reposado (£25.67, 70cl, Master of Malt) is aged in American oak and balances clean and earthy agave with aromas of toasty oak in this hauntingly good recipe that merits the same wicked grin as its namesake.
Ingredients: 50ml Cazcabel Reposado, 50ml orange juice, 50ml pomegranate juice, an orange twist or slice of orange peel.
Method: Fill a rocks glass with ice. Add the tequila and orange juice. Pour the pomegranate gently on top to layer. Add the orange twist and serve.
5. Screams of Whiskey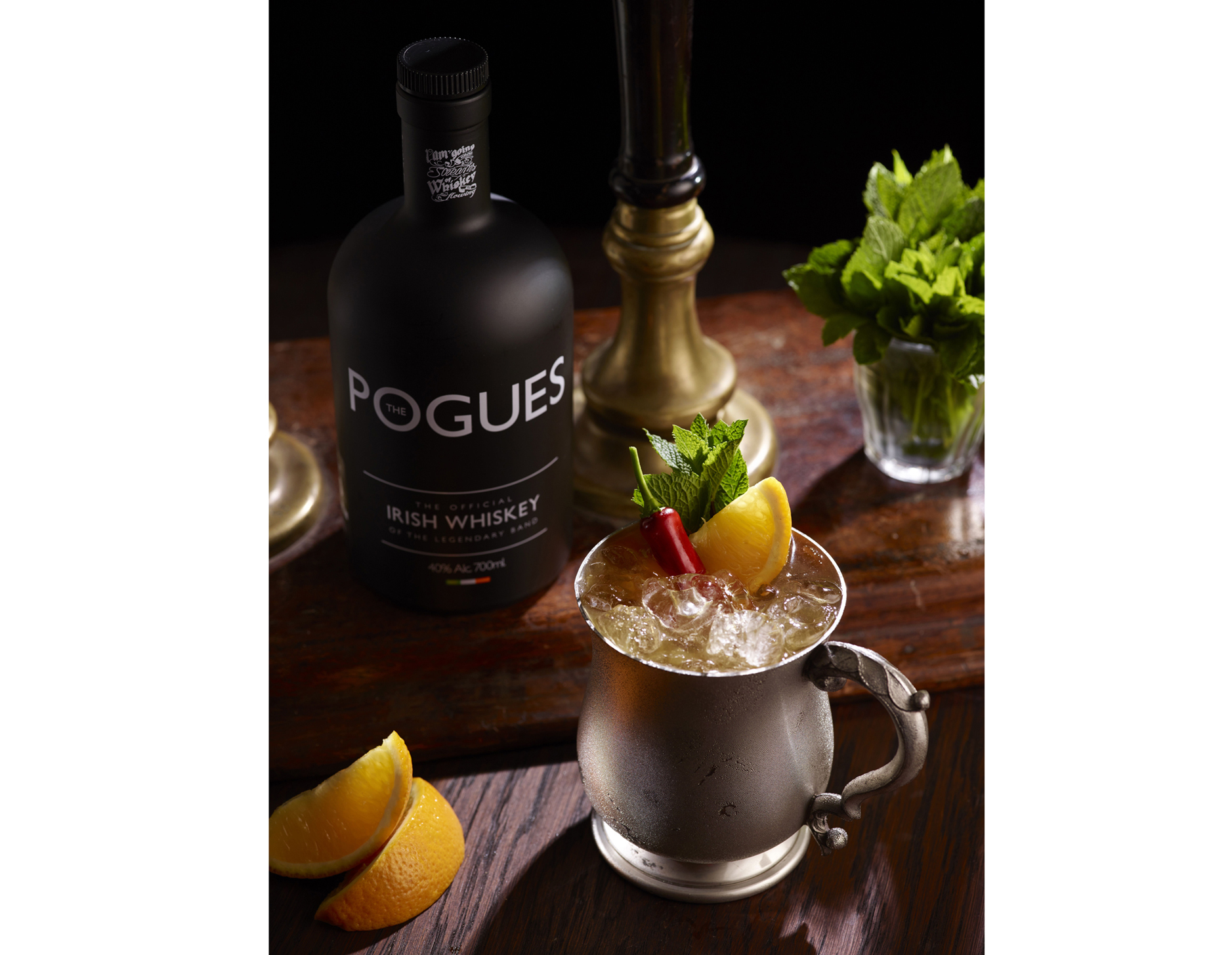 (The Pogues/PA)
Devilishly delicious, The Pogues Irish Whiskey (£28.45, 70cl, The Whisky Exchange) is made in collaboration with the band and it's sure to raise the bar with its sweet and malty notes studded with nuts, citrus and a twist of black pepper.
Ingredients: 25ml The Pogues, 25ml Navy Rum, 25ml freshly squeezed orange juice, 15ml fresh lemon juice, 15ml fresh lime juice, 15ml agave syrup.
Method: Half fill a cocktail shaker with ice. Add all the ingredients. Shake vigorously and pour into a pewter tankard filled with ice. Garnish with a slice of orange, a mint sprig and one red bird's eye chilli.
6. Day of the Dead Paloma Cocktail
(El Jimador/PA)
If you don't want the party to end, celebrate the iconic Mexican holiday on November 2 with El Jimador Blanco limited edition Day of the Dead tequila (£15 special offer until November 10, Asda, in-store only) and Mexico's answer to a G&T, The Paloma .
Ingredients: 50ml El Jimador Blanco, 200ml sparkling grapefruit (or fresh grapefruit juice, sugar syrup to taste, and soda water), fresh lime, ice.
Method: Pour into a tall glass over ice, stir and garnish with a grapefruit wedge.
The Evening Times always encourages readers to drink responsibly. Please click here to be taken to the Drinkaware site for helpful advice and information on drinking safely.
How are you spending the scariest time of the year? Send us in pictures of your haunted home, creepy costumes, and frightening food.