If you don't want to break the bank for an elaborate costume you can still have a truly winning look for your Halloween.
In fact, these 10 makeup ideas just might give you the scariest look in town and all from contents of your makeup bag (kind of, if you have a LOT of makeup).
So there's no need to run around for a last minute outfit.
A post shared by ASH🍭 (@atleeeey)
These chic look channels your inner Alice Cullen, to create a distressed yet beautiful vampire.
A post shared by Sophie (@sophdoesnails)
The zombie bride done like you've never seen it before; Using all basic Pound Land products this one is definitely worth trying even if you're on a budget.
A post shared by Jordan Hanz (@jordanhanz)
So this is one is pretty crazy but still doable at home. Follow Jordon's step by step instruction to truly scare everybody at the party.
A post shared by MAKEUP BY KAROLINA MARIA 📽 (@karolinagriciute)
Unless you've been living under a hole, you've heard of the scary clown craze, and although we don't condone any of that sort of behaviour you've got to admit, this clown look is pretty epic.
5. Trippy Double Vision
A post shared by ROXI (@roxxsaurus)
Woah! This look is known to give observers a head ache. Look at the face too long and your head starts to spin. This look is easier then you think to create and doesn't need any props. Just a really steady hand.
A post shared by BONNIE CORBAN 🎃 (@bonniecorbansfx)
You might only be able to see out of one eye for the evening but it will be so so worth it for this bomb look.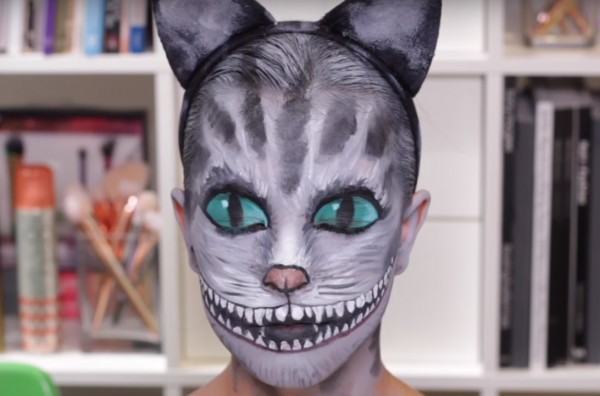 (realtechniques/YouTube)
The classic cat is a must have on any Halloween makeup list. This look is actually so simple and doesn't require you to be super neat either.
A post shared by James Charles (@jamescharles)
An incredibly effective look created with tissues and cotton balls.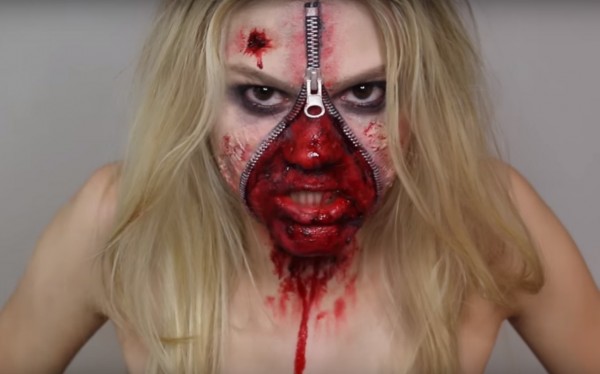 (CamillaFrederikke/YouTube)

Fake blood, smudged eyeliner, and a zipper!
10. The werewolf
A post shared by b e l l a m a k e u p (@bella__makeup)
As we started with a Twilight comparison it only makes sense to end with a sultry werewolf look.
This Halloween channel your inner YouTube beauty guru and see what you can create.
How are you spending the scariest time of the year? Send us in pictures of your haunted home, creepy costumes, and frightening food.