How are you spending the scariest time of the year? Send us in pictures of your haunted home, creepy costumes, and frightening food.
Classic costumes like witches, black cats and ghosts are great if you've left it to the last minute at Halloween, but if you really want to impress, you need to pick a fancy dress option that taps into the current zeitgeist.
This year, that means taking inspiration from hit TV shows, movies and the most divisive characters of the current media landscape – that's right, President Donald Trump and Taylor Swift.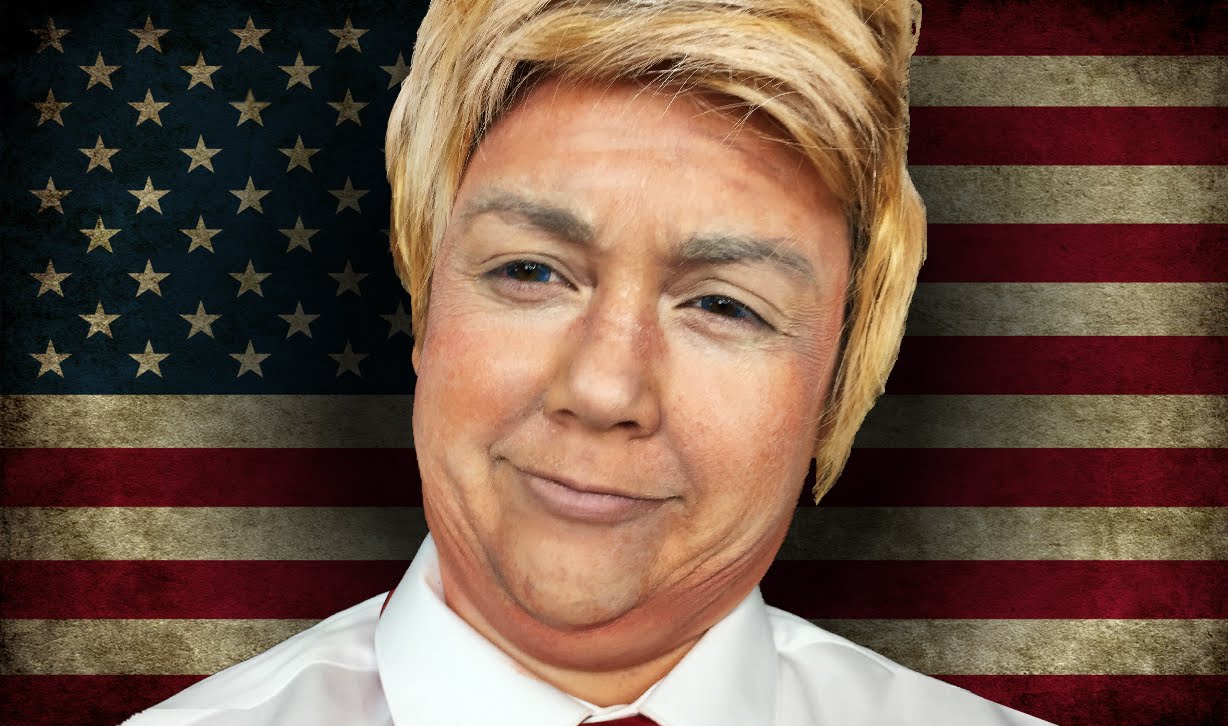 (Kat Sketch/YouTube/PA)
Luckily for us, talented YouTubers have already done the hard work and figured out how to bring these timely ideas to life (or death, in some cases).
Here are 2017's most topical Halloween costumes and and how to create them yourself.
Donald Trump
Think a bit of bronzer, a blond wig and a suit are all it takes to transform yourself into the leader of the free world? Take your Trumpsformation to the next level with this incredible tutorial which details how to contour and paint your face to accurately resemble The Donald.
Pennywise
In this year's remake of classic horror film It, Bill Skarsgard plays Pennywise, the clown. Here, Kat Sketch explains how to create the 2017 Pennywise look, complete with killer fang-toothed smile and freaky yellow eyes.
Eleven from Stranger Things
Excited about the second series of Stranger Things which starts on Netflix just in time for Halloween? Then why not follow this guide to creating an Eleven costume, which even includes how to make an Eggo clutch bag.
Annabelle
Annabelle is the terrifying possessed doll who originated in The Conjuring before getting two movie spin-offs of her own, the most recent of which came out this summer. A pigtail wig and some very creepy make-up are all it takes turn yourself into the demented-looking doll.
Wonder Woman
Top beauty YouTuber NikkieTutorials takes on Marvel's latest blockbuster movie superhero, using black and white liquid liners to give Wonder Woman a pop art makeover. A steady hand is definitely required for this one.
Belle from Beauty and the Beast
OK, it's far from scary, but if you're into the American practice of dressing up in whatever you fancy at Halloween, this Belle tutorial is about as pretty as it gets. Beauty vlogger Charisma Star takes you through the Disney princess's make-up look.
Unicorn
Another idea that's fun rather than frightening, this unicorn tutorial from uber-vlogger Promise Phan (she's got nearly 5 million followers) is heavy on the shimmer and glitter (obviously).
White Walker
The end of Game of Thrones is nigh, so if you want to be truly topical at Halloween this is your last chance to dress up as one of Westeros's scariest inhabitants, a white walker. This detailed tutorial involves a bald cap, horns made out of Play-doh and a LOT of face and body paint.
Zombie Taylor Swift
"I'm sorry, the old Taylor can't come to the phone right now. Why? Oh, 'cause she's dead," declared the lyrics of Taylor Swift's 'Look What You Made Me Do.' But you know who is alive and kicking? (Well, sort of) Zombie Taylor Swift. It's a superb costume whether you love or hate the US popstar. Here's how to recreate the unded video look using liquid latex, face paint and a corkscrew curls wig.