Halloween – when we celebrate all things spooky – doesn't mean you have to embrace frightful style.
It's perfectly possible to take a walk on the dark side, with sophisticated and playful decor touches that create drama, conjure a bewitching setting and last way beyond October 31.
Be brave and take on the twilight trend…
Embrace dark but dreamy decor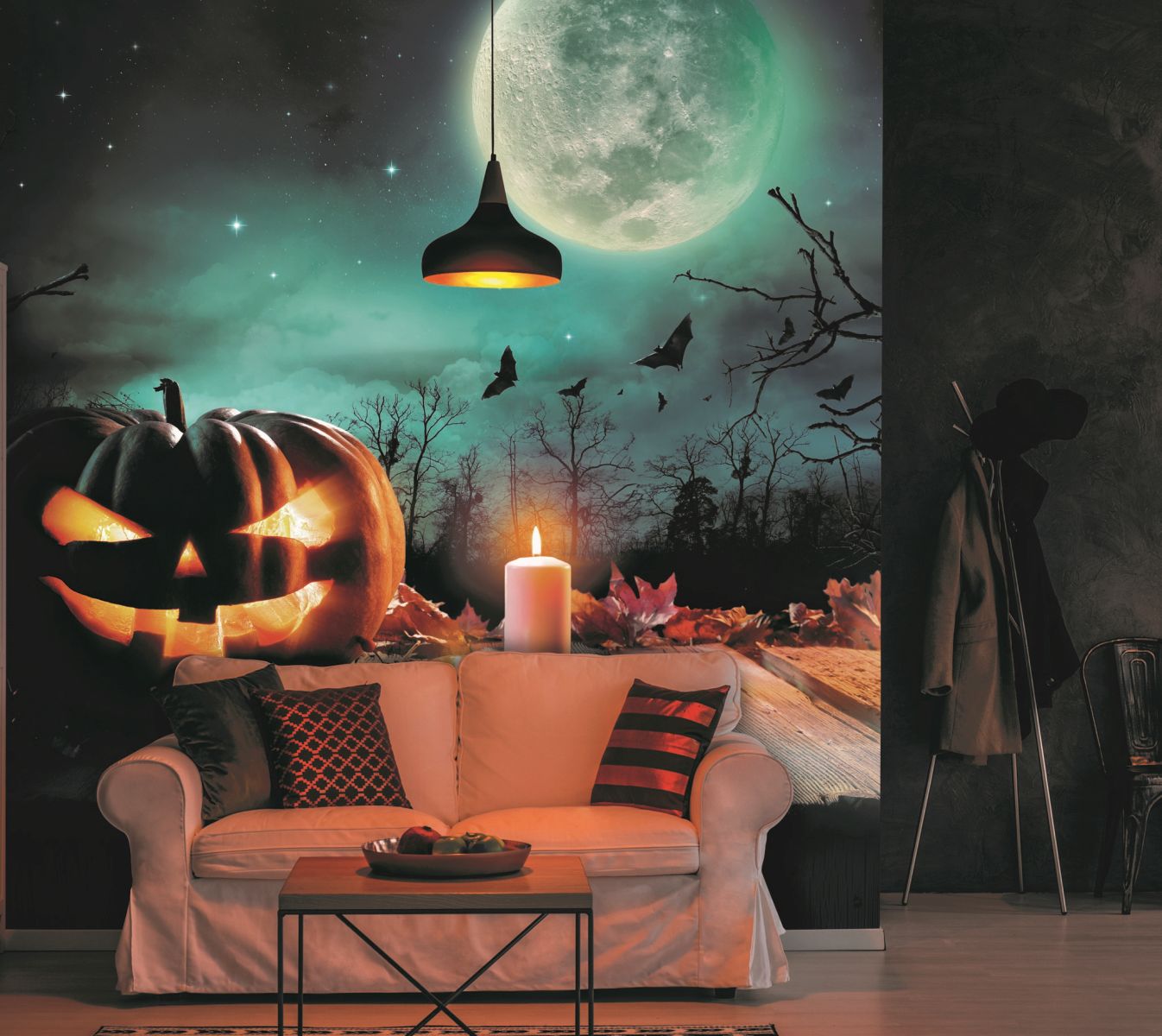 Halloween Bespoke Mural, from £26 per square metre, Wallsauce.com (Wallsauce.com/PA)
If you love living on the dark side year-round, make a statement with a Halloween Mural depicting a haunted night sky, from £26 per square metre, Wallsauce. Alternatively, a Haunted House Mural, from £29 per square metre, Pixers (top image) could be fun for an occasion like a party. Simply add candles and skulls for a spellbinding effect.

(L-R) Skull Tealight Holder, £4.05 each, Amazon; Skull Flag Hanging Decoration, £3.50, Sainsbury's Home stores (Amazon/Sainsbury's Home/PA)
Pimp your pumpkin

(L-R) Glitter Pumpkin, £4, Asda; Boo Pumpkin, £7, Sainsbury's Home; Pumpkin Pinata, £20, John Lewis; Yayoi Kusama Pumpkin Sculpture Pillows, from £200 each, Tate Shop (Asda/Sainsbury's Home/John Lewis/Tate Shop/PA)
It's the traditional symbol of the festival, but if you'd rather avoid the chore of carving your own Jack O' Lantern (and want to preserve your fingers), there are plenty of alternatives around.
Invest in our feathered friends

(L-R) Halloween Black Raven, £4, Sainsbury's Home; LED Animated Zombie Crow In Cage, £10, Asda; Halloween Crowmotion Sensor, £1, Poundland (Sainsbury's Home/Asda/Poundland/PA)
Ravens, witches' familiars in fairy stories, and flocks of crows are essential elements of a gothic setting, whether safely caged or flying free…
Celebrate the Day of the Dead

(L-R) Sugar Skull Tea Light Holders, £2 each, Asda stores; Luxbon set of three Day Of The Dead Cushion Covers, £10.06, Amazon; Halloween Mask, £1, Poundland (Asda/Amazon/Poundland/PA)
If the setting's too gloomy for your taste, bring in colour with vibrant items evoking the spirit of the Day of the Dead, the annual celebration in Mexico.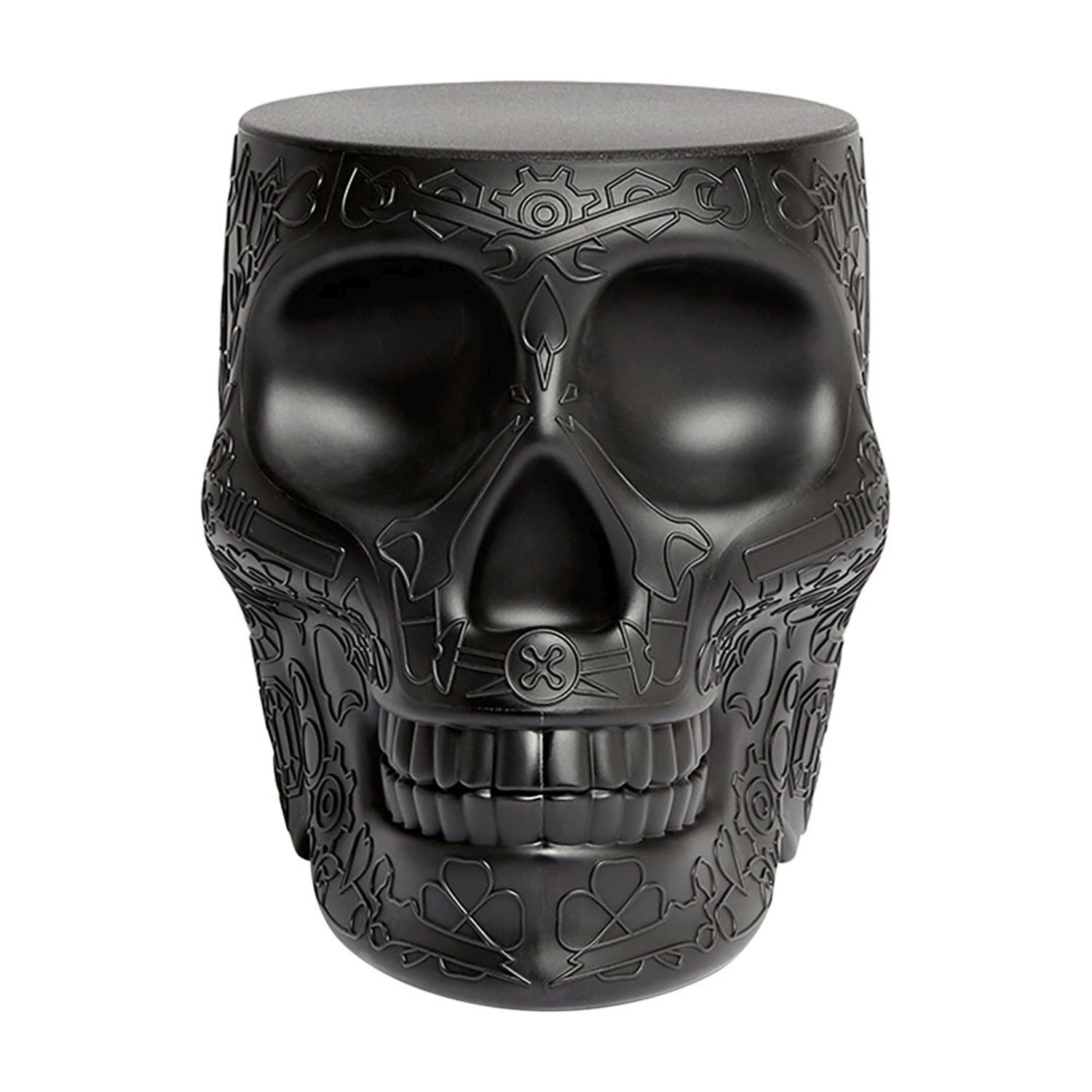 Mexico Skull Stool/Side Table, by Qeeboo, £155, Amara (Amara/PA)
This skull-shaped seat and/or side table's designed to send shivers up your spine.
Design a ghostly banquet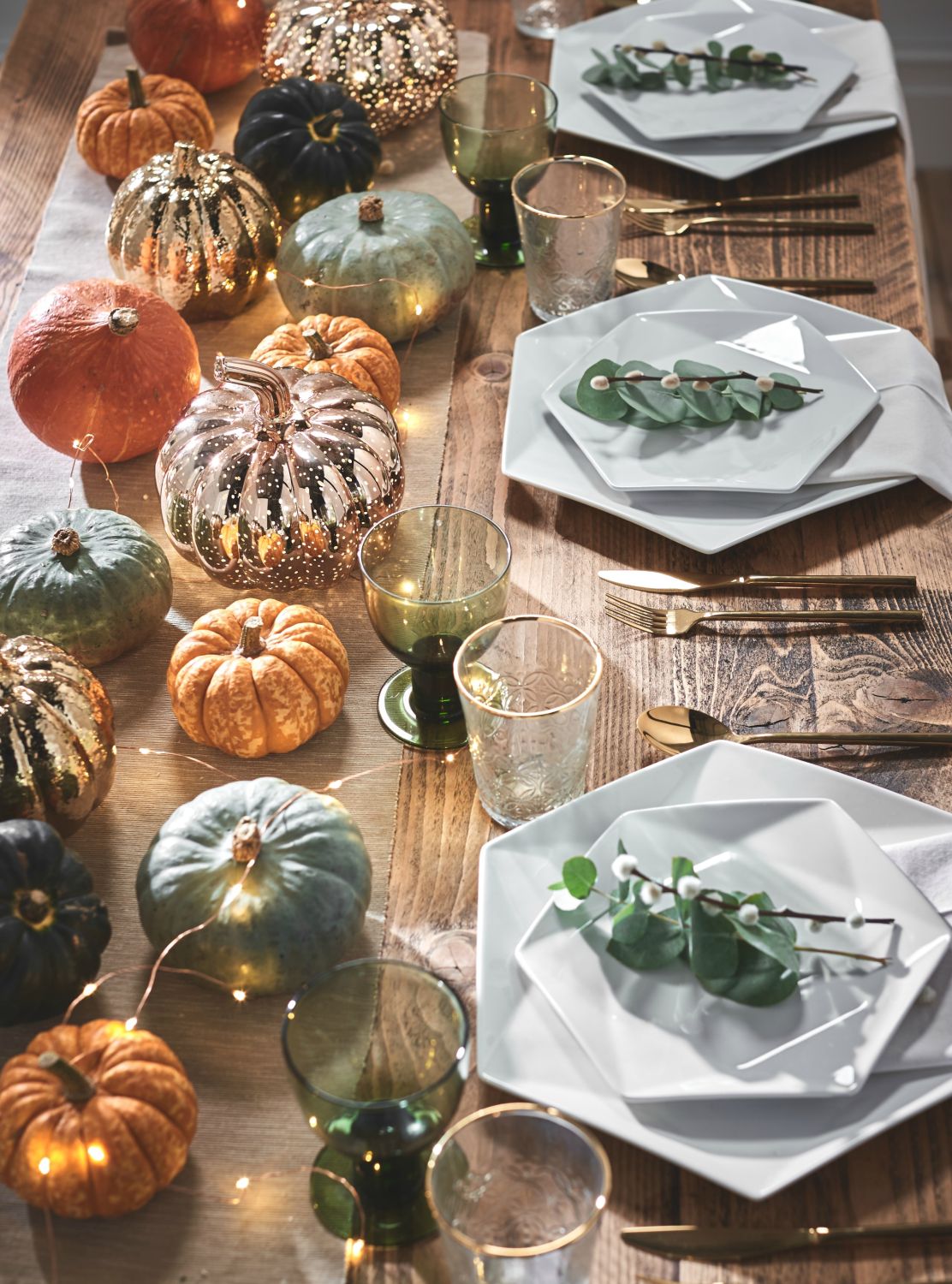 Mottled Rose Gold Pumpkin Battery Light, £21.99; and 10 Mottled Pumpkin Fairy Lights, £8.99 (from £14.99), all Lights4Fun (Lights4Fun/PA)
Transform a table with a creative setting. Simply lower the lights and make the table a focal point by decorating with a string of pumpkin lights, as well as individually lit pumpkins, and ramp up the eeriness with skull-decorated plates and accessories.
(L-R) Baroque Skeleton Plates, £2.99 a pack, Talking Tables; Spider Cloche, £10, Sainsbury's Home; Day Of The Dead Wine Glass, £1, and Trick Or Treat Bowl, £1, Poundland (Talking Tables/Sainsbury's Home/Poundland/PA)
Light up a twilight zone

(L-R) Glitter Lantern, £6; George Home; Blood Curdling Candle, £2, Asda; Metal House Tealight Holder, £18, John Lewis; Boo Light Decoration, £15, Sainsbury's Home. (Asda/John Lewis/Sainsbury's Home/PA)
Flickering candlelight will cast magical shadows (though go for artificial candles, which are are safer, if children are around).
How are you spending the scariest time of the year? Send us in pictures of your haunted home, creepy costumes, and frightening food.