President Donald Trump's administration considers the truck driver who mowed down and killed eight people on a New York cycle path to be an "enemy combatant", the White House has said.
Press secretary Sarah Huckabee Sanders said Mr Trump is open to sending the attacker to the US prison at Guantanamo Bay, Cuba.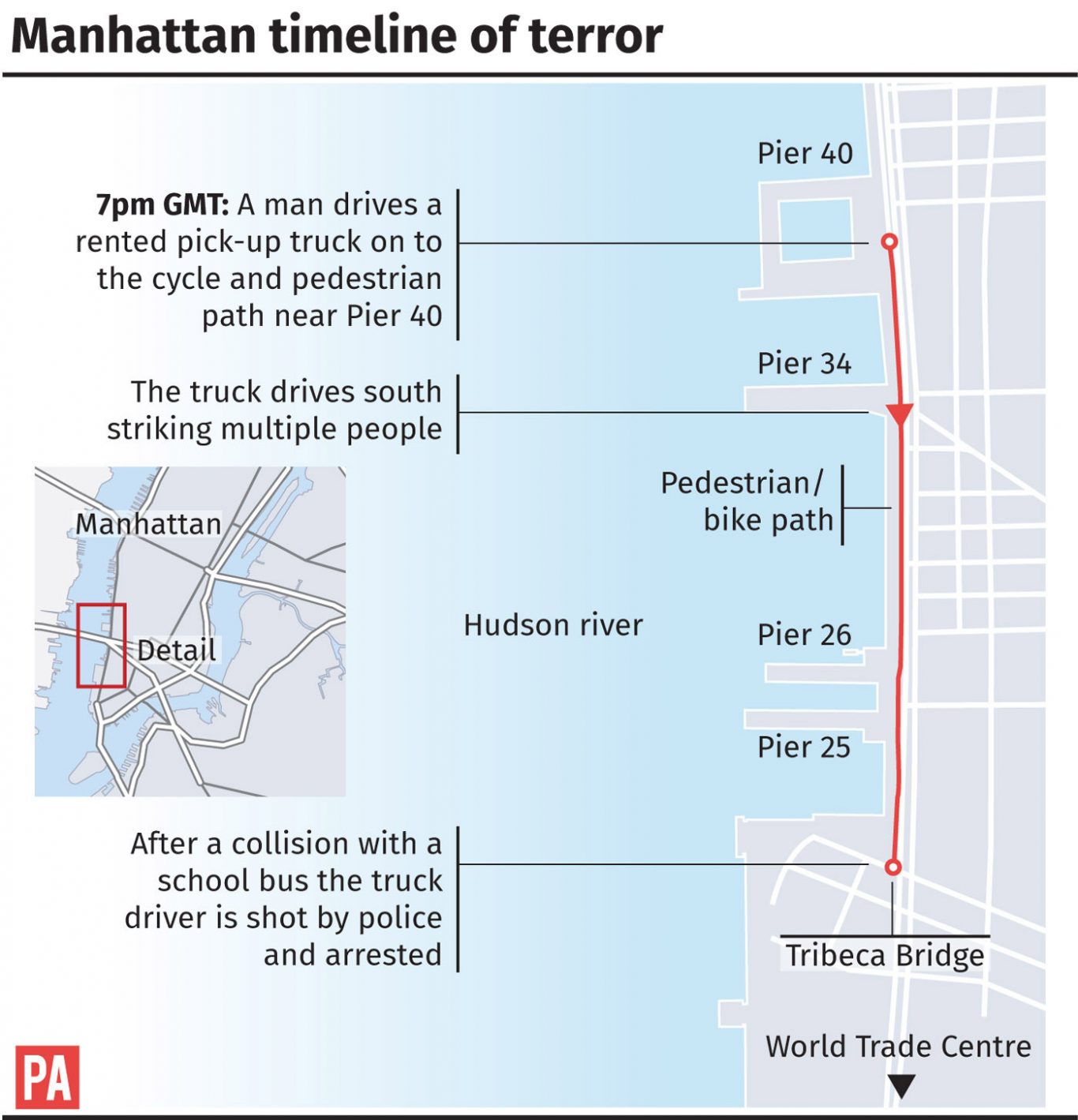 (PA Graphics)
She said the actions of the attacker justify the enemy combatant label, and while Mr Trump is not calling on him to be moved to Guantanamo Bay he "certainly would support it if he felt like that was the best move".
Tuesday's truck attack happened near the World Trade Centre and left at least 12 people injured.
Officials say the attacker was shot and wounded by police and has yet to be charged, and Ms Sanders said it has not been decided whether to move him out of the civilian justice system.