Ready yourself for the onslaught of trick or treaters this Halloween with these tried and tested (and only slightly terrifying) goodies…
1. Morrisons Decorate Your Own Ghost Train, £5
(Morrisons/PA)
When you're done carving pumpkins, have a go at decorating your own terrifying ghost train. There are gingerbread shapes, sweetie bones and lots of coloured icing to play with – the kids will love it.
2. Harrods Chocolate Eyeballs and Pumpkin Marshmallows, £8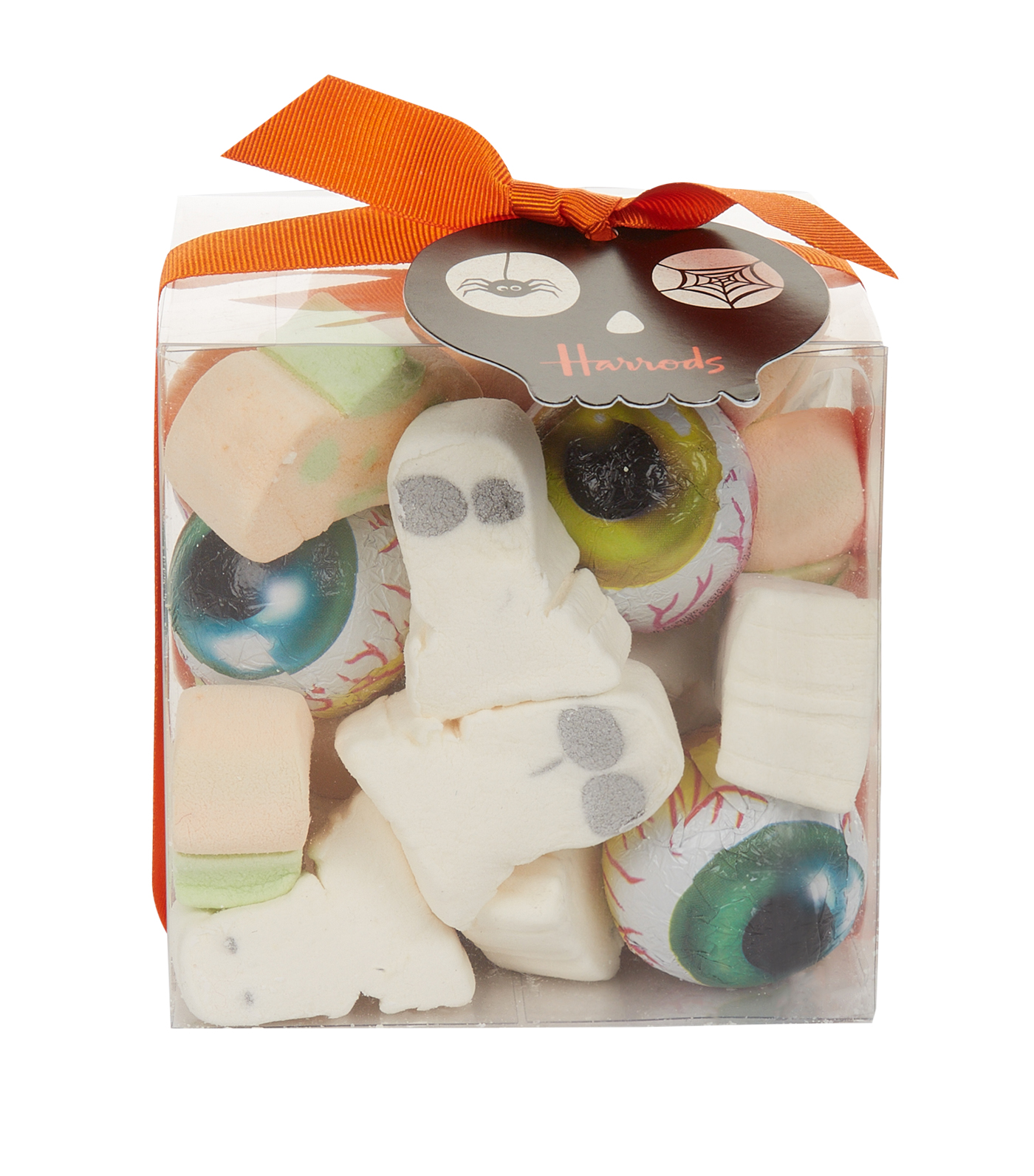 (Harrods/PA)
These pumpkin and ghost-shaped marshmallows are super squishy, and make an ideal little gift.
3. Konditor & Cook Zombie Spice Girls Cookies, £3.50 each (5 for £15)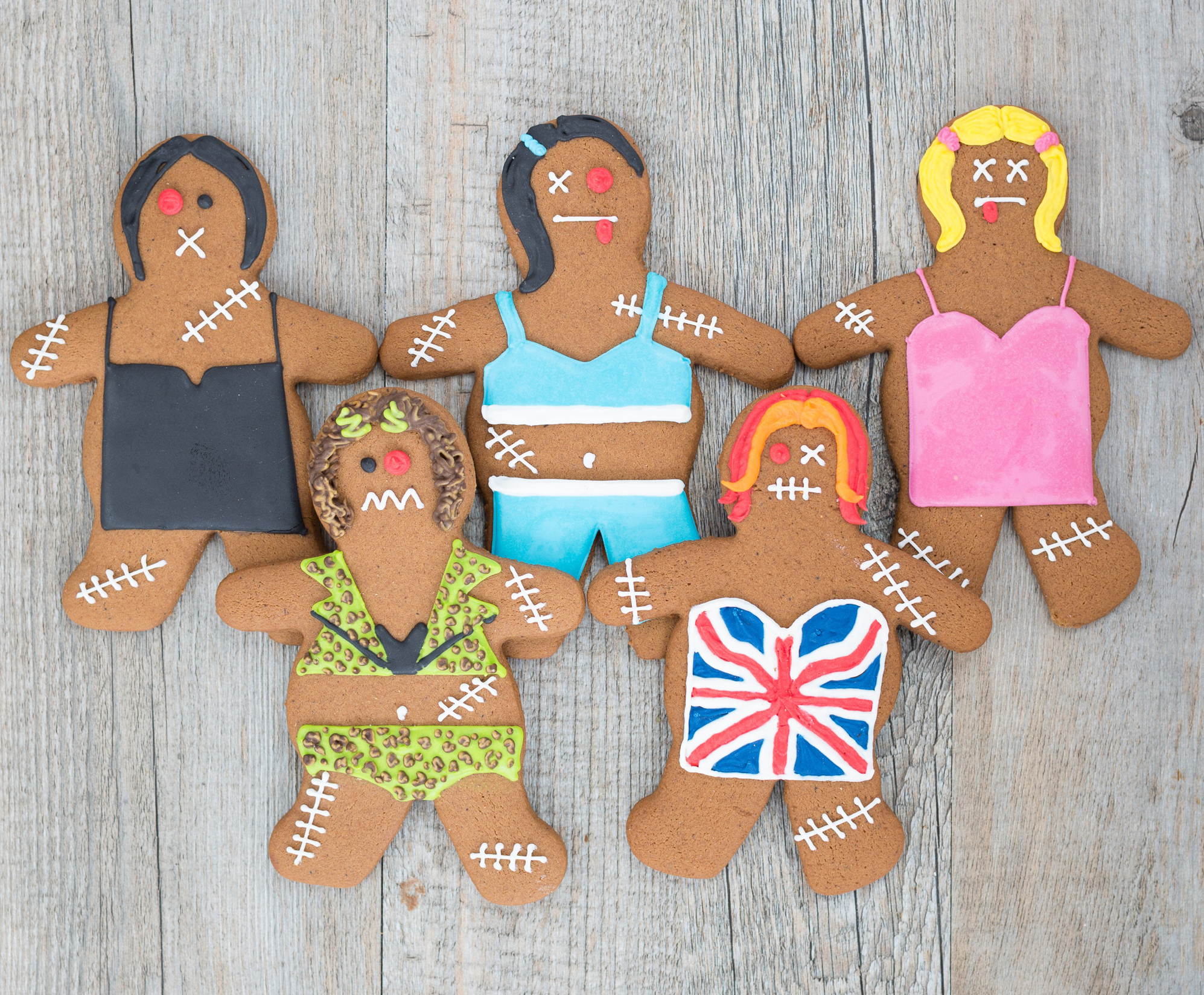 (Konditor and Cook/PA)
Posh, Sporty, Ginger, Baby and Scary might not be overly happy to see these quirky gingerbread versions of themselves, but we like 'em. They've got snap and style.
4. Greggs Spooky Ring Buns, from 80p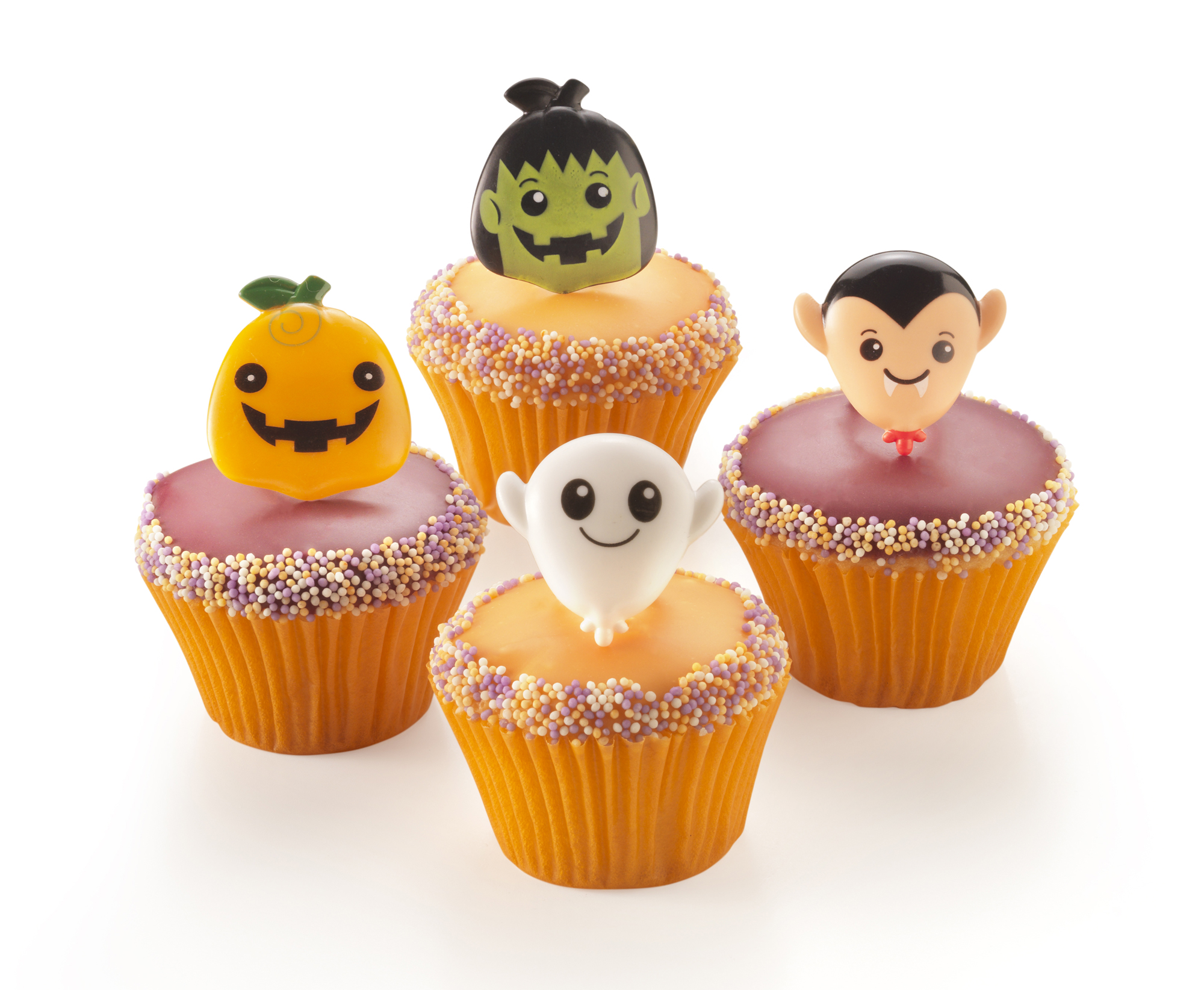 (Greggs/PA)
These are trick, treat and fancy dress all in one. First, they're buns (not cupcakes), second, they are covered in sugary fondant, and third, those spooky – but smiley – faces on the top are plastic rings.
5. HARIBO TangfasTricks, £1
(Haribo/PA)
In this limited-edition Halloween Haribo pack, your tastebuds get more than they bargained for. Instead of just your usual tangy, fizzy candies – you might end up munching on ones that are super hot or super sour – it's a lucky dip.
6. Harrods Haunted Candy House, £7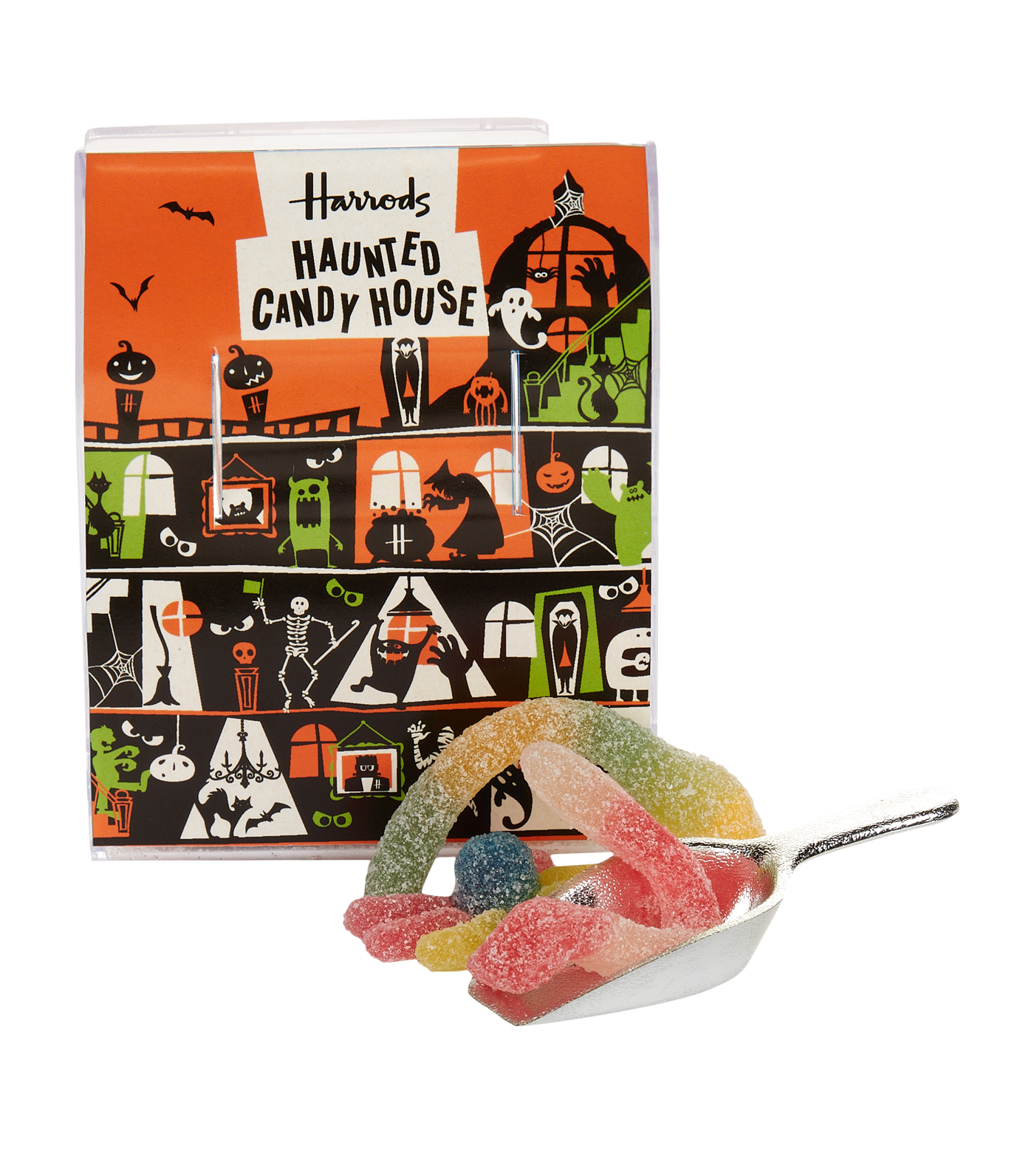 (Harrods/PA)
Love pick 'n' mix? This candy house – filled to the brim with writhing sour jelly snakes and spiders – comes with its own scoop.
7. Krispy Kreme Cobweb Doughnut, £1.90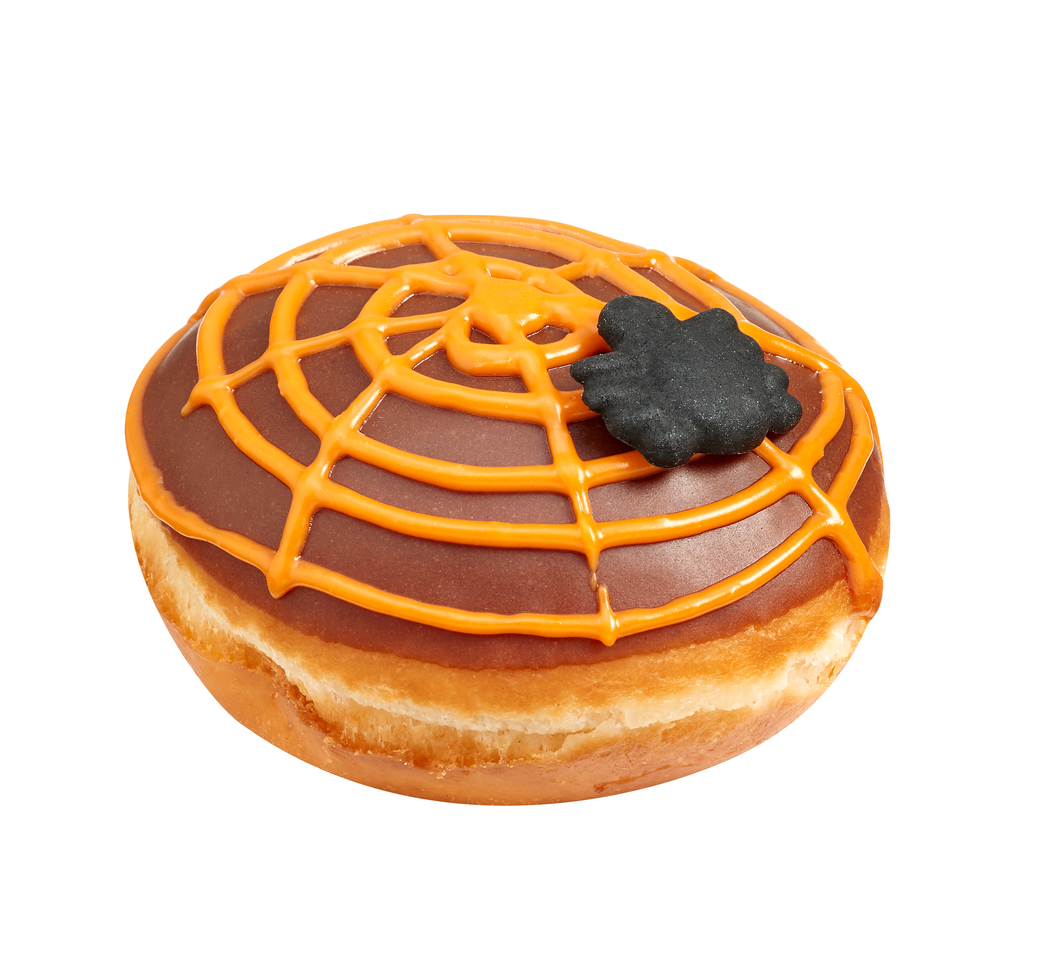 (Krispy Kreme/PA)
This chocolate-coated number is filled with Krispy's delicious classic kreme, and no actual spiders.
8. Greggs Bat Biscuit, from 85p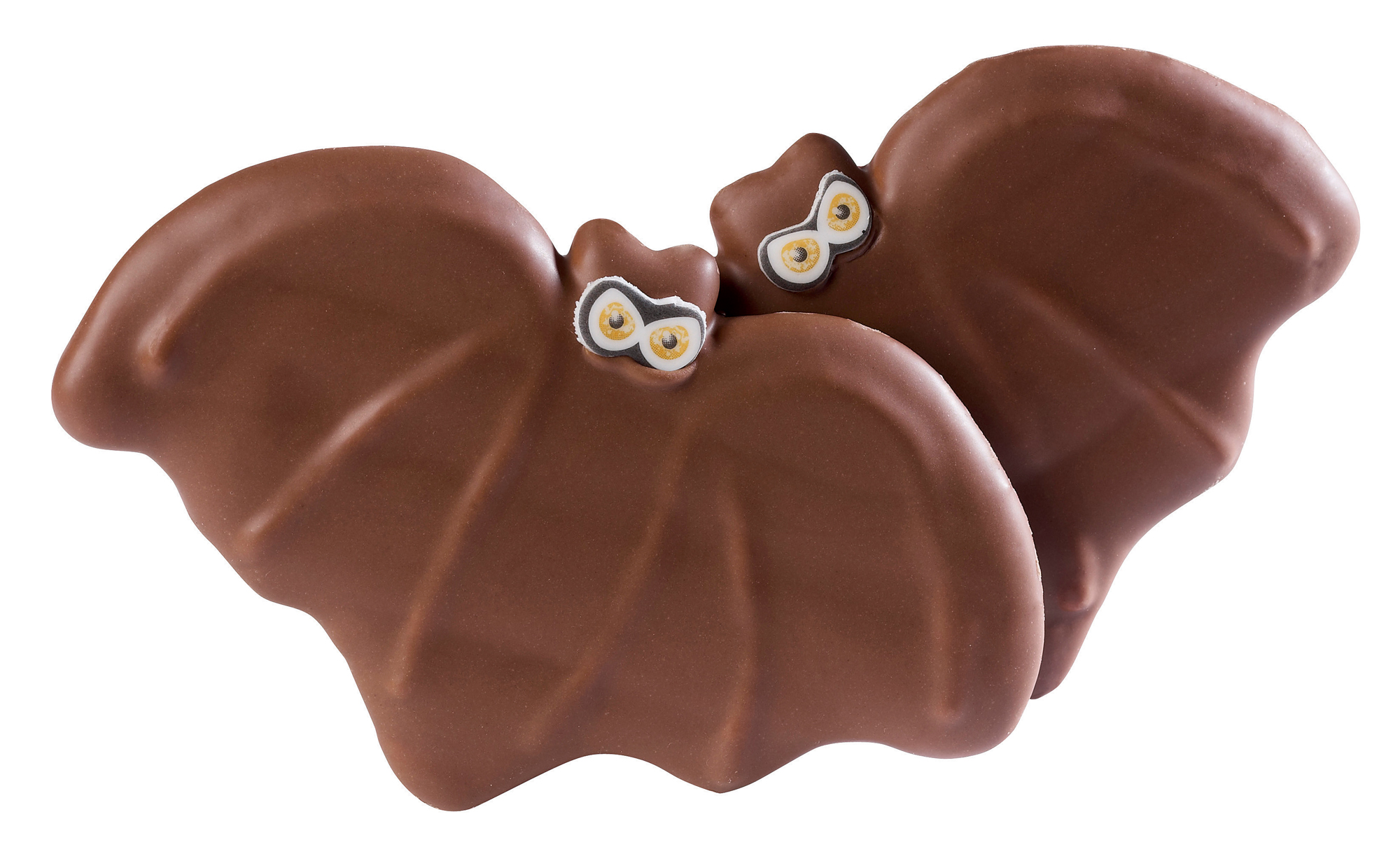 (Greggs/PA)
These gingerbread bats luckily aren't the bloodsucking type; they're covered in chocolate and are great dunked in a mug of tea.
9. Tesco Mini Spooky Custard Slices (pack of 16), £2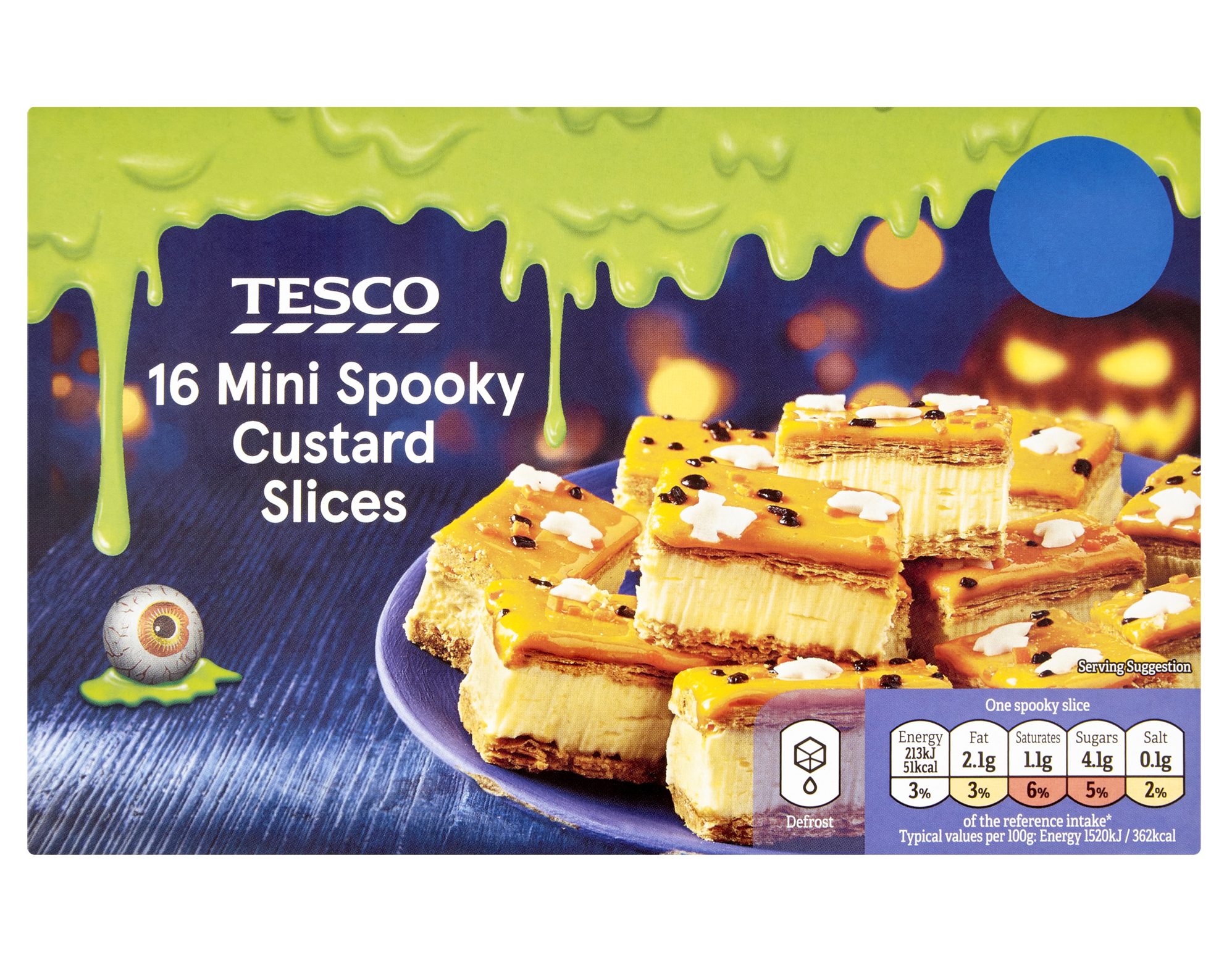 (Tesco/PA)
For a great post-dinner pick-me-up, snack on these creamy, rich vanilla, custard and orange fondant slices. Green slime not included.
10. Harrods Pumpkin Brains, £6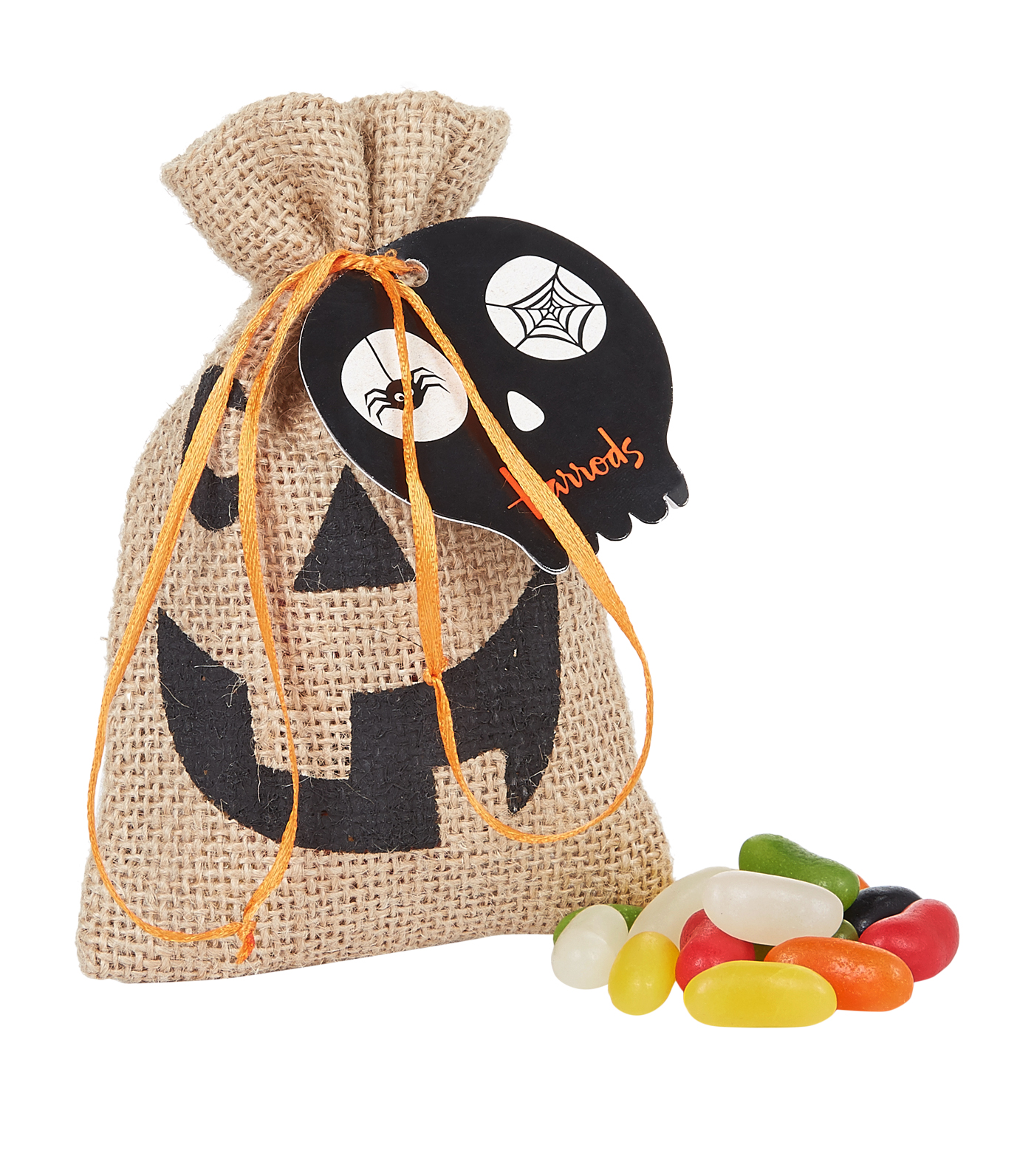 (Harrods/PA)
So, it turns out pumpkin brains look an awful lot like jelly beans, but the bag is ideal for storing the spoils of trick or treating.
11. Morrisons Gingerbread Skeleton Biscuits, 2 pack £1
(Morrisons/PA)
A double act of buttery biscuits, for him and her. So sweet!
12. Greggs Toffee Apple Ring Doughnut, from 75p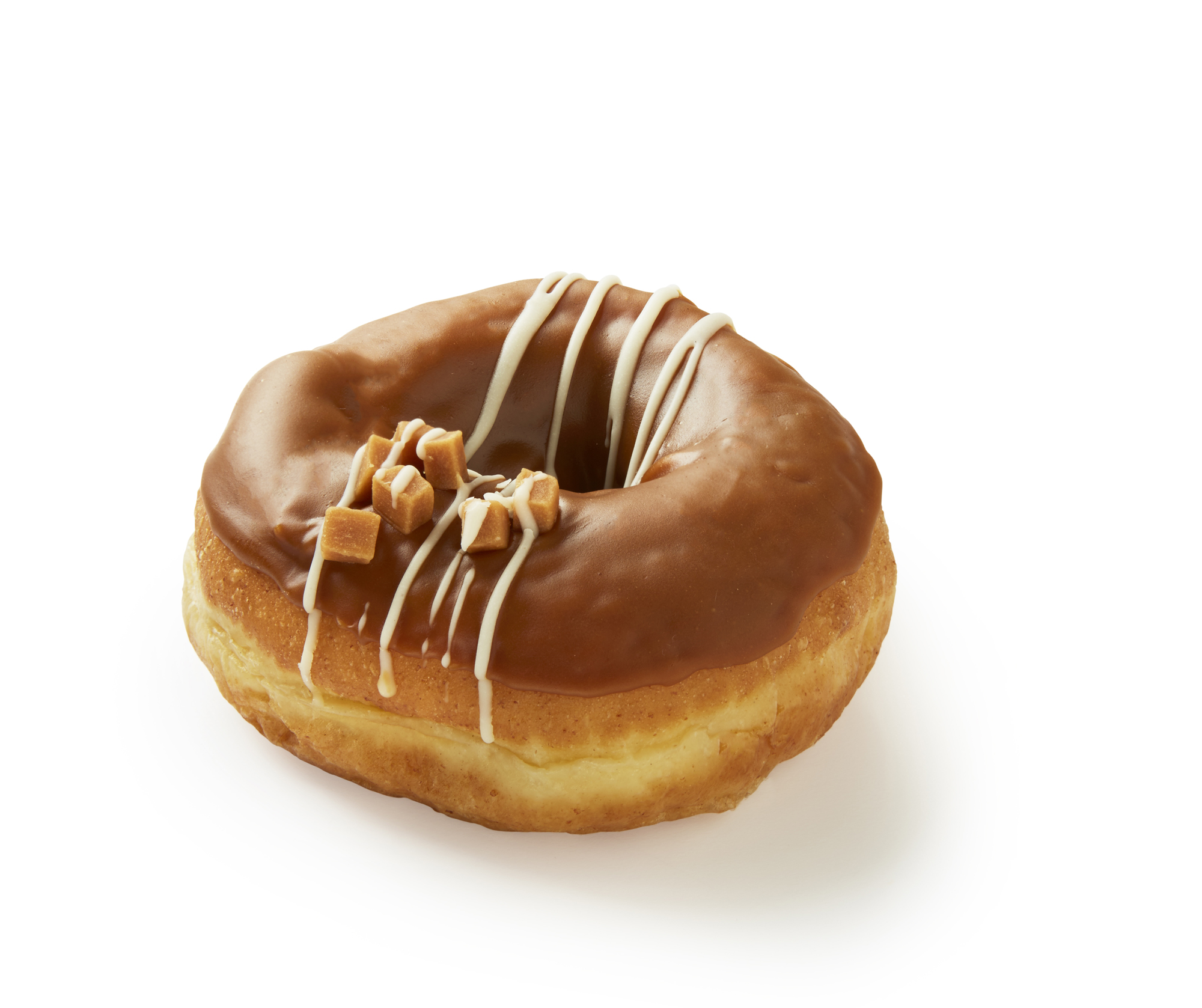 (Greggs/PA)
OK, it's Halloween, not Bonfire Night, but toffee apples should be eaten all year round we reckon, especially in soft, gooey doughnut form.
13. Soreen Chocolate and Blood Orange Mini Loaves, £1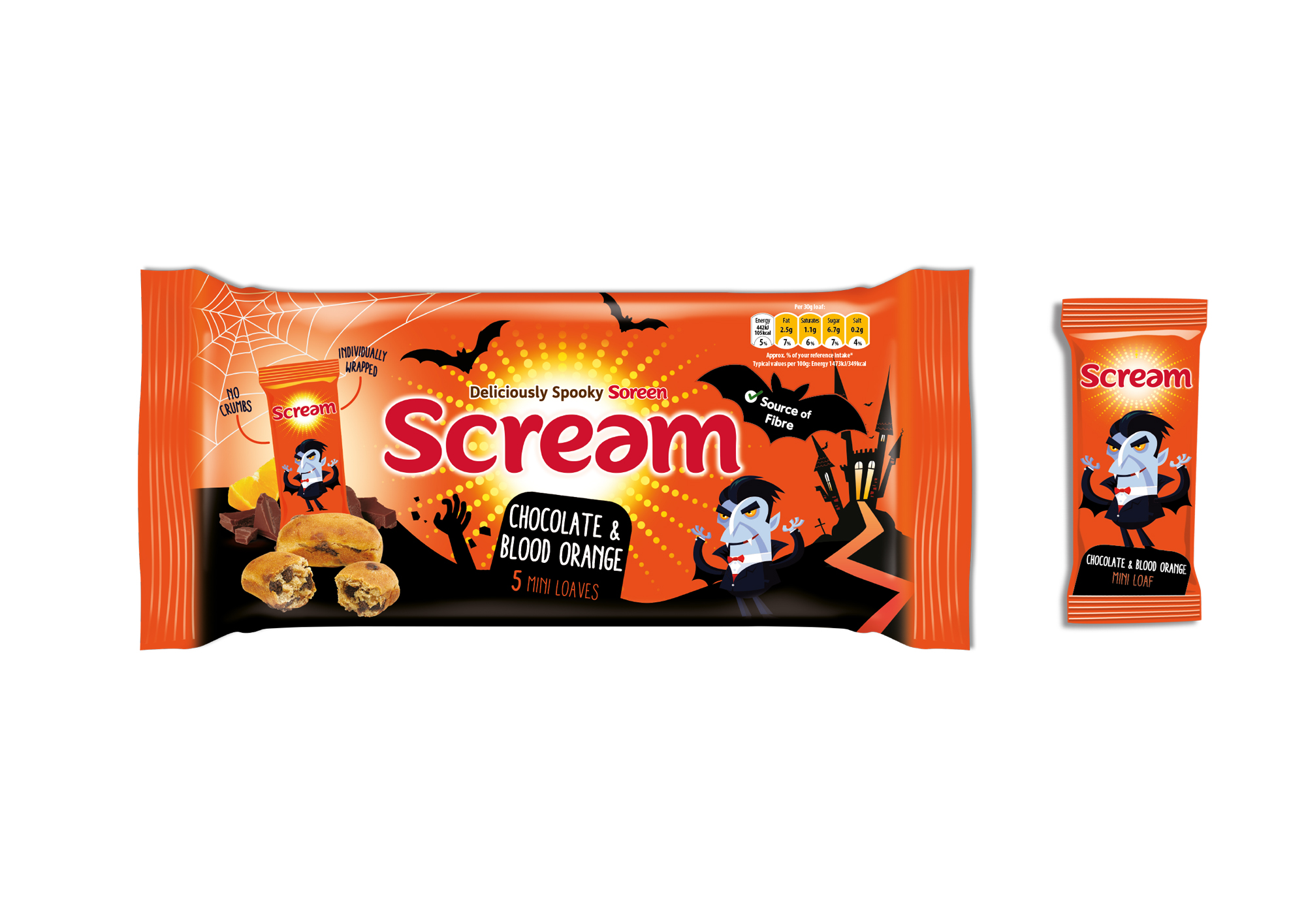 (Soreen/PA)
These lunchbox-sized malt loaves are chocolate-orange flavoured, and make a change from full-on sugared candies. They're quite filling too.
How are you spending the scariest time of the year? Send us in pictures of your haunted home, creepy costumes, and frightening food.
How are you spending the scariest time of the year? Send us in pictures of your haunted home, creepy costumes, and frightening food.
Scariest house in coatbridge
O'Briens ...
O'Briens ...
House in coatbridge, traditional every year!
O'Briens TRUESDALE
My homemade dead body 👻☠
Maryanne McCormack
Happy Hallowen🎃🎃👻👻
Theresa Glancy
Theresa Glancy
Theresa Glancy
Scariest house in Kirkintilloch
John Clark
My house in Newmains and me and my son at school disco tonight 👌😂🎃💀👺👻🦇☠️👿🐯👹⚡️
Angela Mcguire
Angela Mcguire
Angela Mcguire
Angela Mcguire