Kourtney Kardashian is the latest celebrity to reveal she uses microneedling as part of her beauty regime, after posting a Snapchat video from Dr Jason Diamond's Beverly Hills clinic.
The 38-year-old certainly has enviable skin, but what is this, frankly terrifying-sounding anti-ageing treatment, and should we all be booking in to have it done?
"It has become the biggest buzz in beauty in the States, because the technology is so unique," says Jamie O'Banion, co-founder of Beauty Bioscience, which has just launched its GloPro MicroStimulation Facial Tool in the UK. "There's nothing else like it."
We chatted to Jamie to find out what you need to know about microneedling and how you can try it at home without paying Hollywood prices for the privilege.
A post shared by Kourtney Kardashian Snapchat (@kourtneysnapchat)
What is microneedling?
"To rejuvenate the skin, we have to wound the skin," Jamie says, comparing the treatment to a gardener aerating a lawn. By rolling a roller covered in hundreds of tiny needles (they're 0.3cm long) over the skin, it "creates thousands of micro-injuries in the skin that triggers a healing response. Then, the new skin that evolves is gorgeous – it doesn't have spots, it doesn't have wrinkles, it's beautiful and firm."
Does microneedling hurt?
"It's totally painless," Jamie claims, and I can attest to that, having tried the GloPro, which just feels like rolling a natural bristle hairbrush over your skin.
"The Micro Tips [needles] are so densely packed – it's the same way a man at the circus can walk on a bed of nails without getting hurt."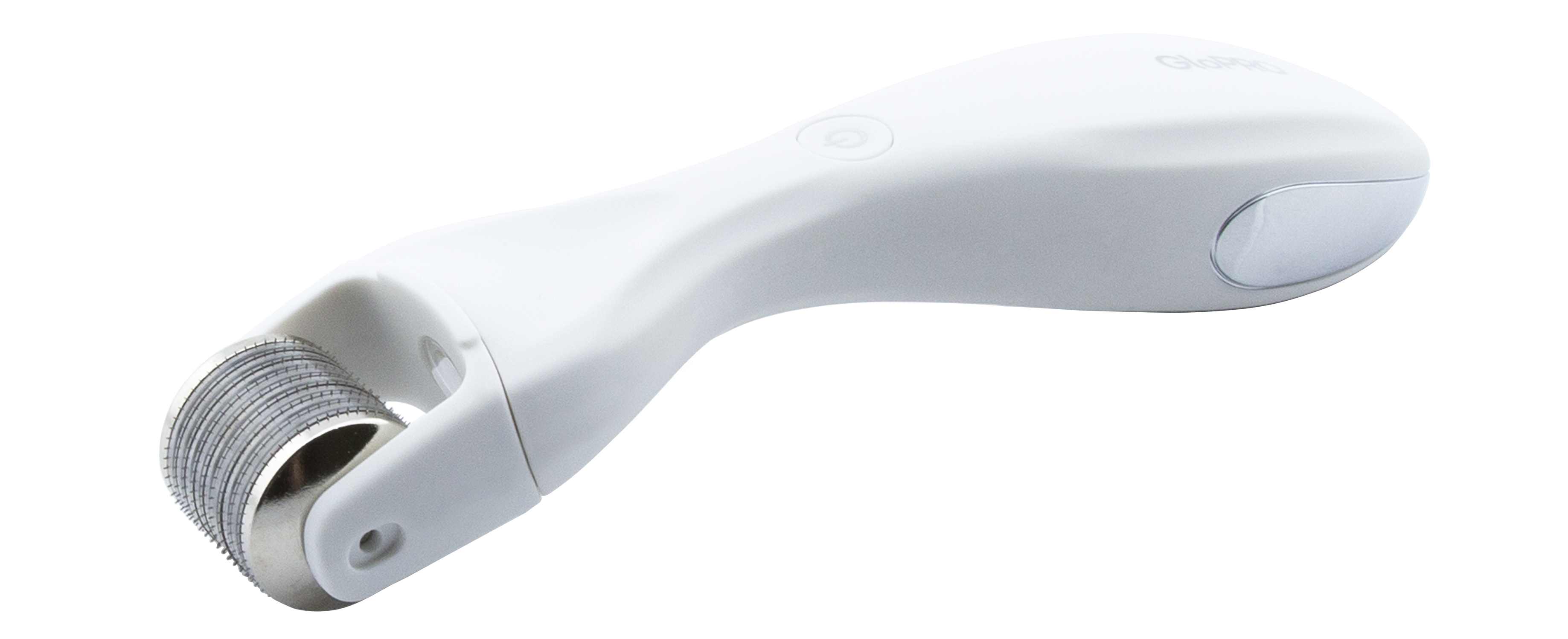 GloPro MicroStimulation Facial Tool (Beauty Bioscience/PA)
What are the benefits of microneedling?
Clinical trials show that using the GloPro alone, which also comes with a red light to stimulate collagen production, leads to an improvement in firmness and skin tone, with lines reduced and skin looking younger in 30 days.
"Plus, if you apply a serum or cream, they're able to be absorbed into and sealed in as the skin forms over it," Jamie explains, adding that it works on acne too. "If you use a serum that's particularly targeted for spots, your results are going to be so much faster if you microneedle that area first."
It could even give cellulite the elbow: "Cellulite is pockets of fat and the shadows that are created are because it's not flush with the skin, so when you microneedle over it, you're evening out that whole upper layer of the skin."
How should you use a microneedling tool at home?
"Do it three times a week for four minutes," Jamie recommends. "Wash your face with a gentle cleanser, then wipe over with a prep pad, which gets off any extra residue and sterilises your face. Divide the face into four quadrants and roll the tool for 60 seconds per quadrant, horizontally and vertically, then you can concentrate on any areas you're worried about. I go for the nasiolabal folds [laughter lines]. Then put your skincare products on and you'll feel a tingle or tightness to the skin as it 'drinks' them in."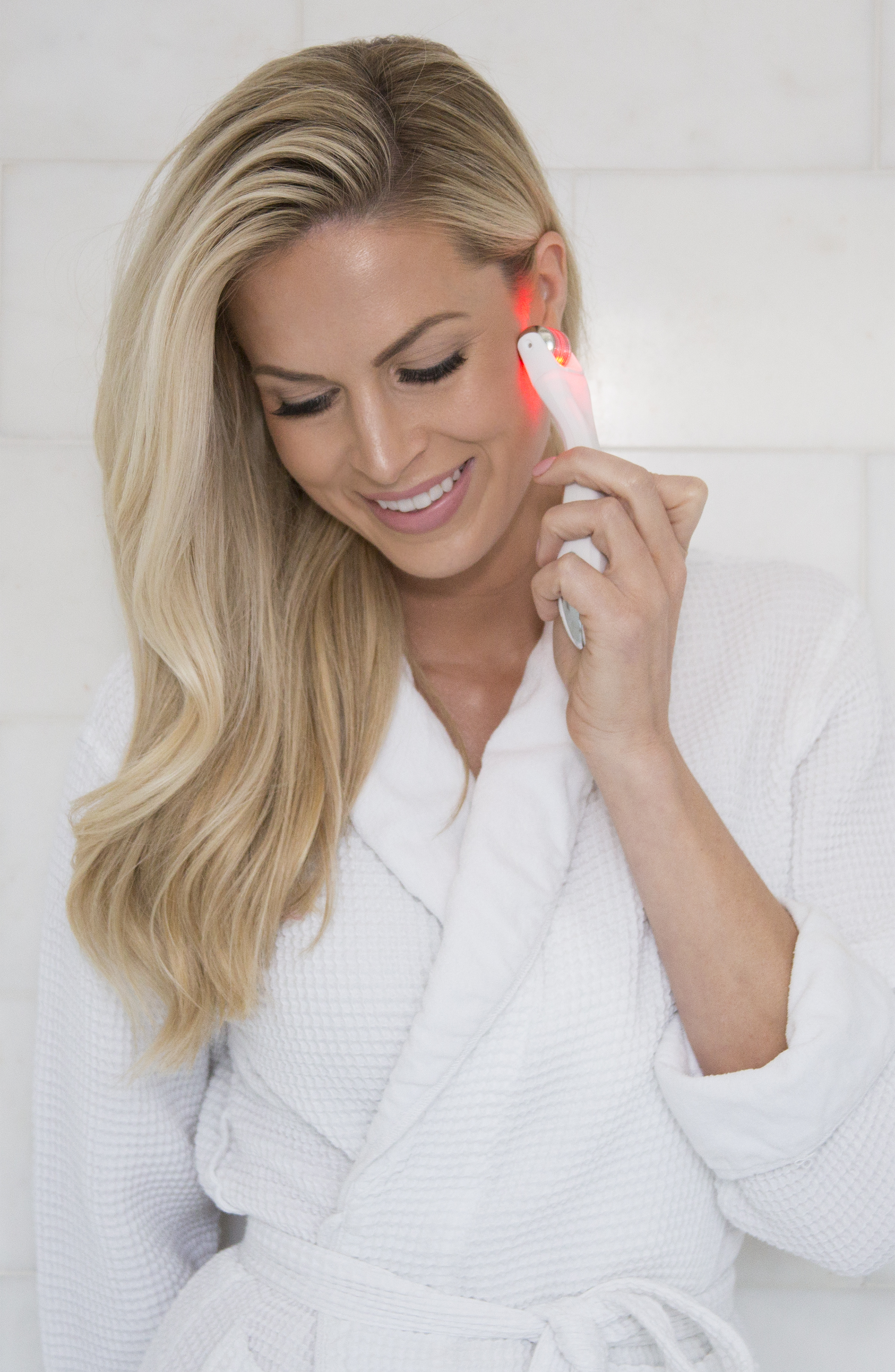 Microneedling is supposed to even out the upper layer of skin (Beauty Bioscience/PA)
Can anyone do it?
Pretty much, but if you have severe acne, you should be careful. "We always say if there are open wounds, don't microneedle," Jamie warns. "And for an older customer, I would [expect results] in 60 days rather than 30, because skin turnover doesn't happen as fast."
How much does it cost?
"One microneedling treatment at a clinic in the States averages $300 (£230) for the face and you usually buy six at once, so women are spending thousands of dollars," Jamie says. "But the GloPro is £199 for the tool and £35 for the replacement heads. You'll need to pop the head out and replace it about every four months."