Protective barriers similar to those installed on Westminster Bridge will be placed along the route into Wimbledon after the spate of London terror attacks.
The barriers are part of a host of measures put in place by the Metropolitan Police to make sure the public are safe during the All England Club's tennis championships.
The move comes after vehicles were driven into pedestrians on Westminster Bridge in March, on London Bridge in June and near a Finsbury Park mosque in the same month.
MPS prepares for its role supporting @wimbledon for the two week event on 3 July #Wimbledon https://t.co/lNn4yWbo5H pic.twitter.com/0QIWl8UD0X

— Metropolitan Police (@metpoliceuk) June 29, 2017
Superintendent Jo Edwards said the protective barriers, which have been in place in previous years, were being installed to mitigate any possible attacks as people make their way to and from the south-west London venue.
She said: "We have taken into account the (current UK) threat level and those awful terrorist attacks that have taken place, and as a result, we have put together a proportionate policing plan with a significant number of resources to support the club to deliver a really safe secure competition this year."
Part of the plan includes firearms officers in and around the grounds and police patrolling the local area.
Plainclothes officers will also be on site, as well as a mobile reserve unit, which will be able to respond quickly to any incident.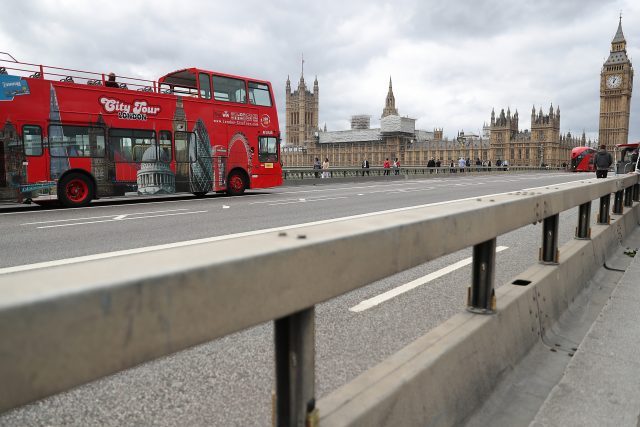 Barriers on Westminster Bridge in London (Andrew Matthews/PA)
Ms Edwards she had not been informed of any specific threat against Wimbledon, but added: "Obviously, we've got to plan for different contingencies."
Wimbledon has also published security advice on its website, saying there will be a "proportional uplift in measures" at this year's Championships.
The "enhanced measures" include the use of sniffer dogs, CCTV, and thoroughly searching people, their bags and vehicles before entering the grounds.
As well as the usual knives and sharp objects, the tennis club has banned visitors from entering with selfie sticks, flasks, or any "objects or clothing bearing political statements".
Scotland Yard, which will be supporting Wimbledon staff with their security plans, also warned against touts who may be selling unauthorised tickets, and pickpockets who thrive in crowded areas.