A rental truck was the weapon of choice for the Manhattan attacker, but using vehicles to mow down people in an attempt to cause mass casualties has been a prevalent terror tactic in recent times.
Following the attack in New York, Rob Wainwright, executive director of Europol, posted on Twitter that it was in keeping with the pattern seen in Europe.
(PA Graphics)
He wrote: "Thoughts with the great people of NYC. Sadly this looks like a copycat of the trend we've seen so much of in Europe. V difficult to prevent."
Here is a list of the other attacks committed using vehicles:
August 17 2017 – Barcelona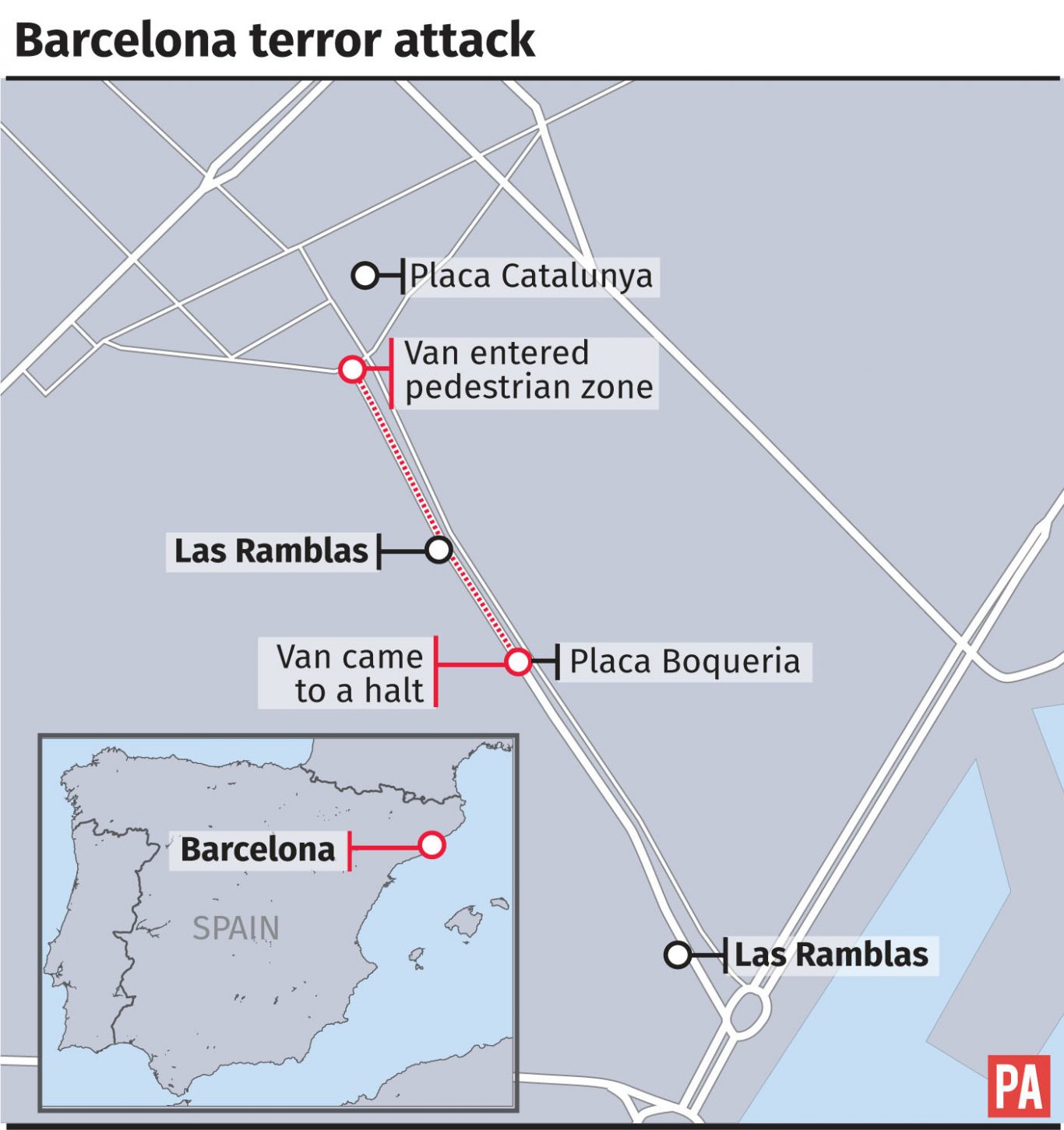 (PA Graphics)
At least 14 people were killed and more than 100 injured when a driver ploughed into pedestrians on Las Ramblas, a busy street in Barcelona. In a second attack later that day another car was used to ram into seven people including a police officer.
June 19, 2017 – Finsbury Park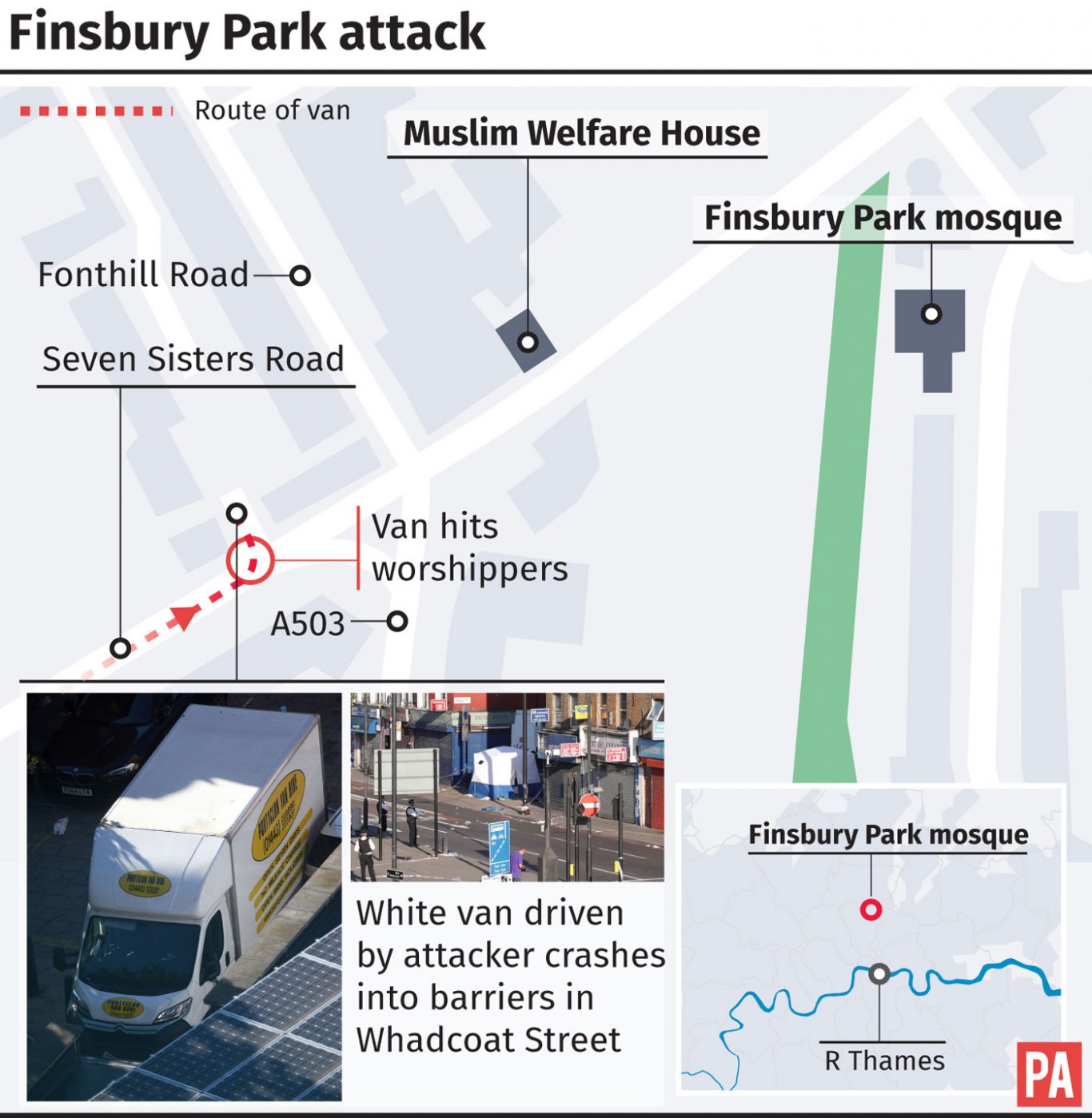 (PA Graphics)
Makram Ali, 51, was killed and nine other people were injured when a van ploughed into a crowded pavement in Finsbury Park, north London.
June 3 2017 – London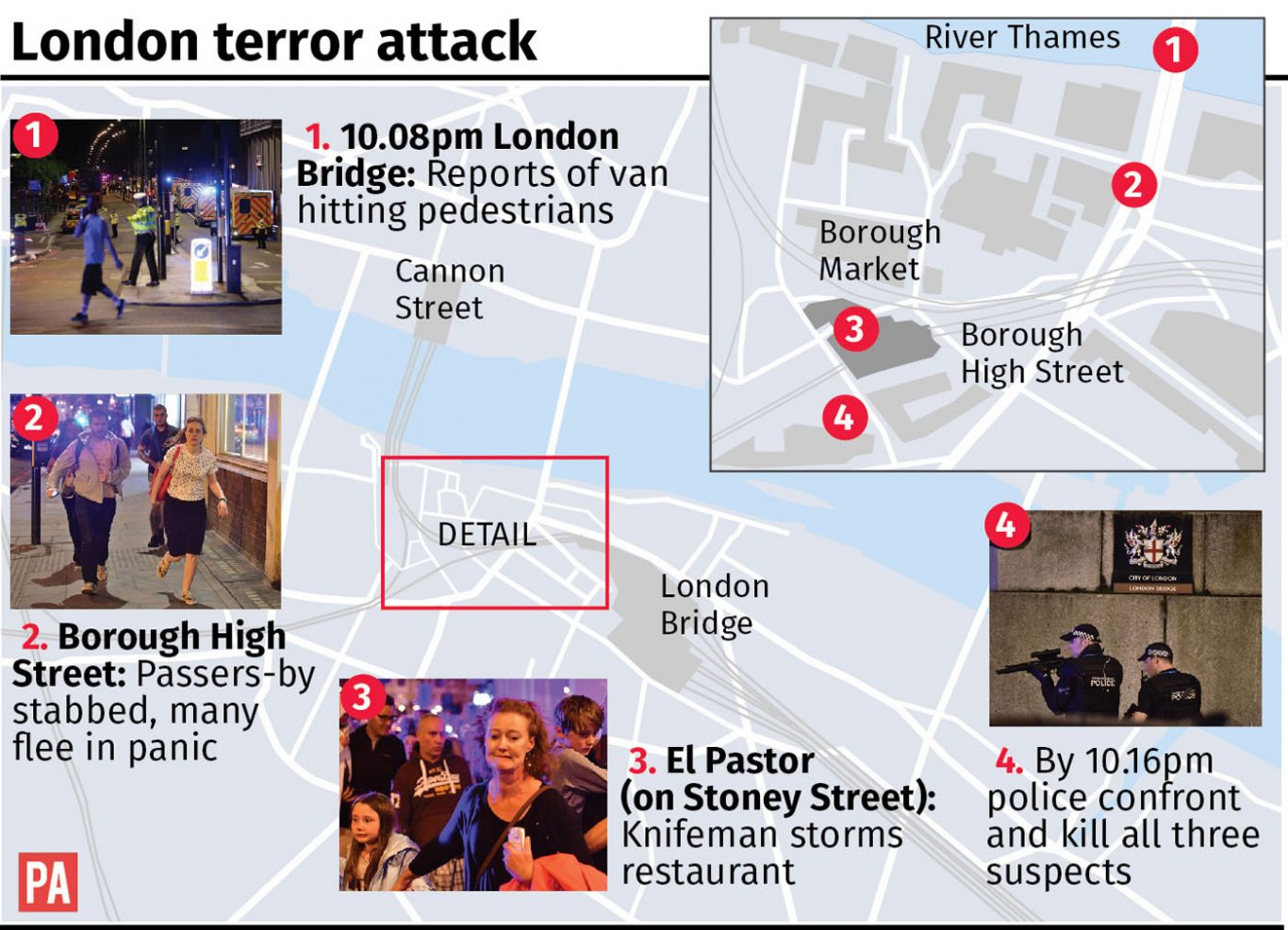 (PA Graphics)
Eight people were killed when three men drove a van into pedestrians on London Bridge before launching knife attacks on people enjoying a night out in Borough Market. The terrorists were shot dead by police.
April 7 2017 – Stockholm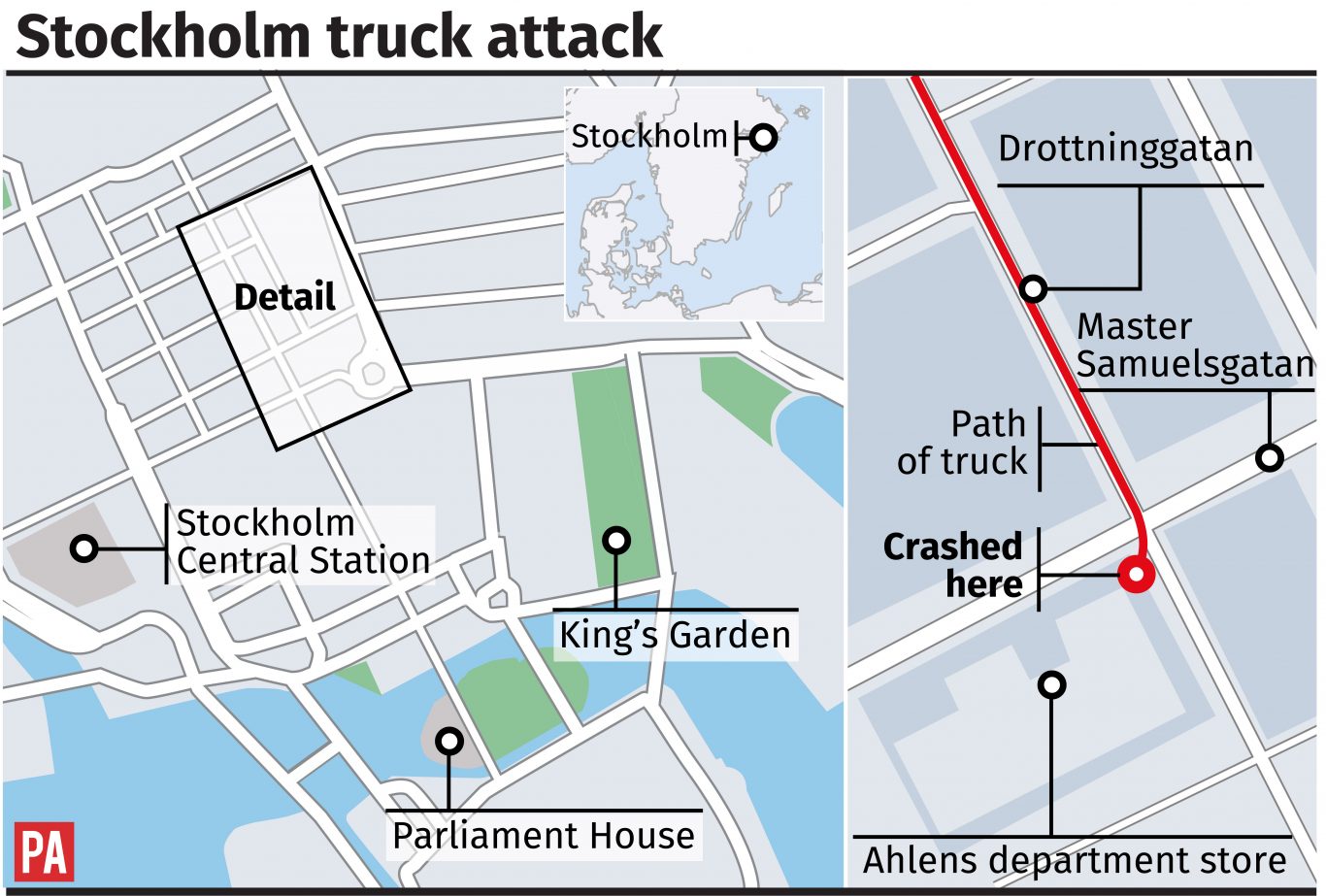 (PA Graphics)
A stolen truck was rammed into a crowd in the Swedish capital, killing four people and wounding 15 others. A 39-year-old Uzbek man confessed to the crime, his lawyer said. Police said Rakhmat Akilov was known to have been sympathetic to extremist organisations. Briton Chris Bevington, 41, who lived in Stockholm with his family and worked as a director with music streaming service Spotify, was among the victims.
March 22 2017 – London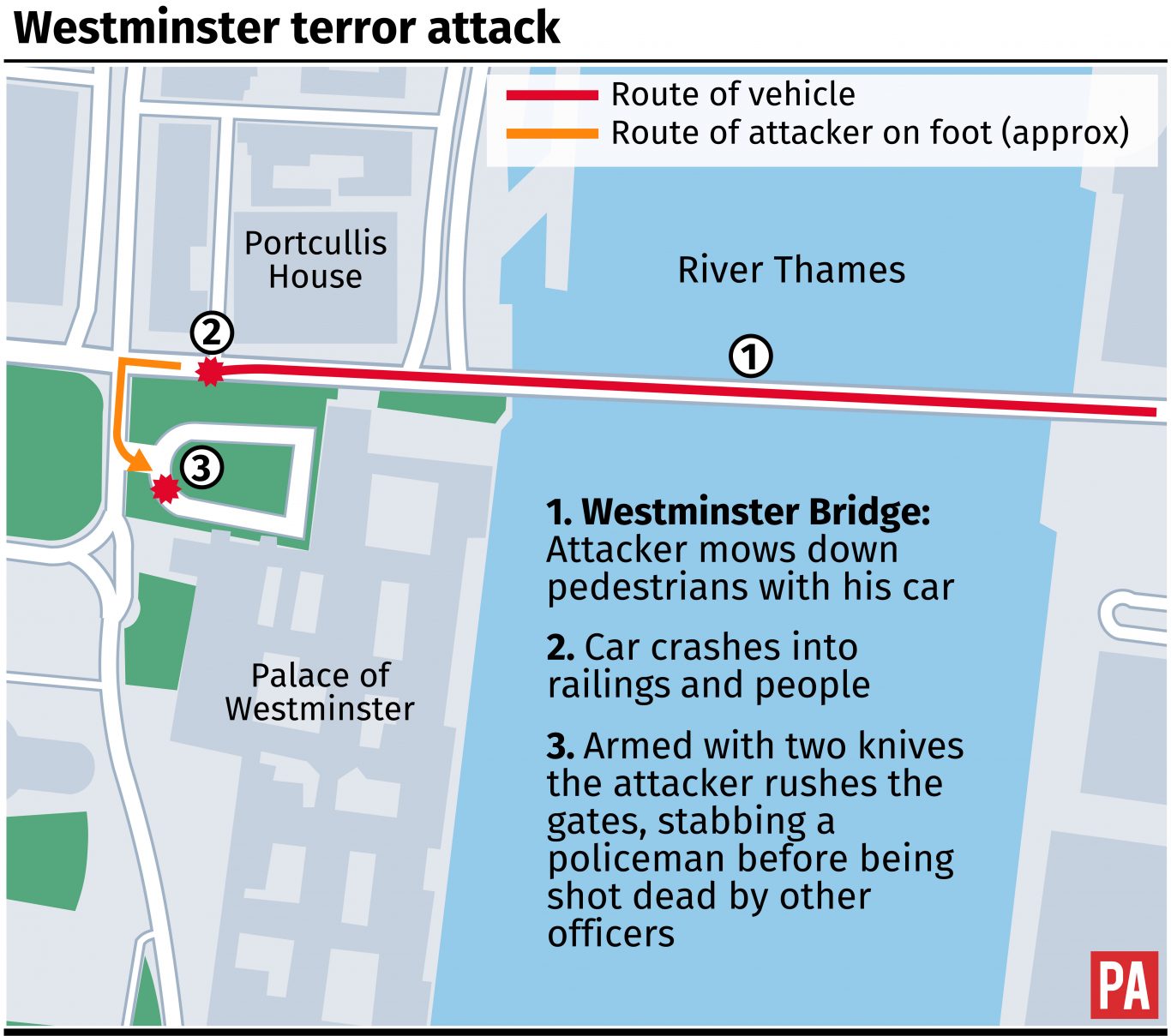 (PA Graphics)
Khalid Masood drove a hired car over Westminster Bridge, near the Houses of Parliament, mounted the pavement and hit pedestrians before crashing into railings outside the Palace of Westminster. He stabbed Pc Keith Palmer to death and also killed US tourist Kurt Cochran, Romanian tourist Andreea Cristea, 31, plus Britons Aysha Frade, 44, and 75-year-old Leslie Rhodes. Masood was shot dead by police.
December 19 2016 – Berlin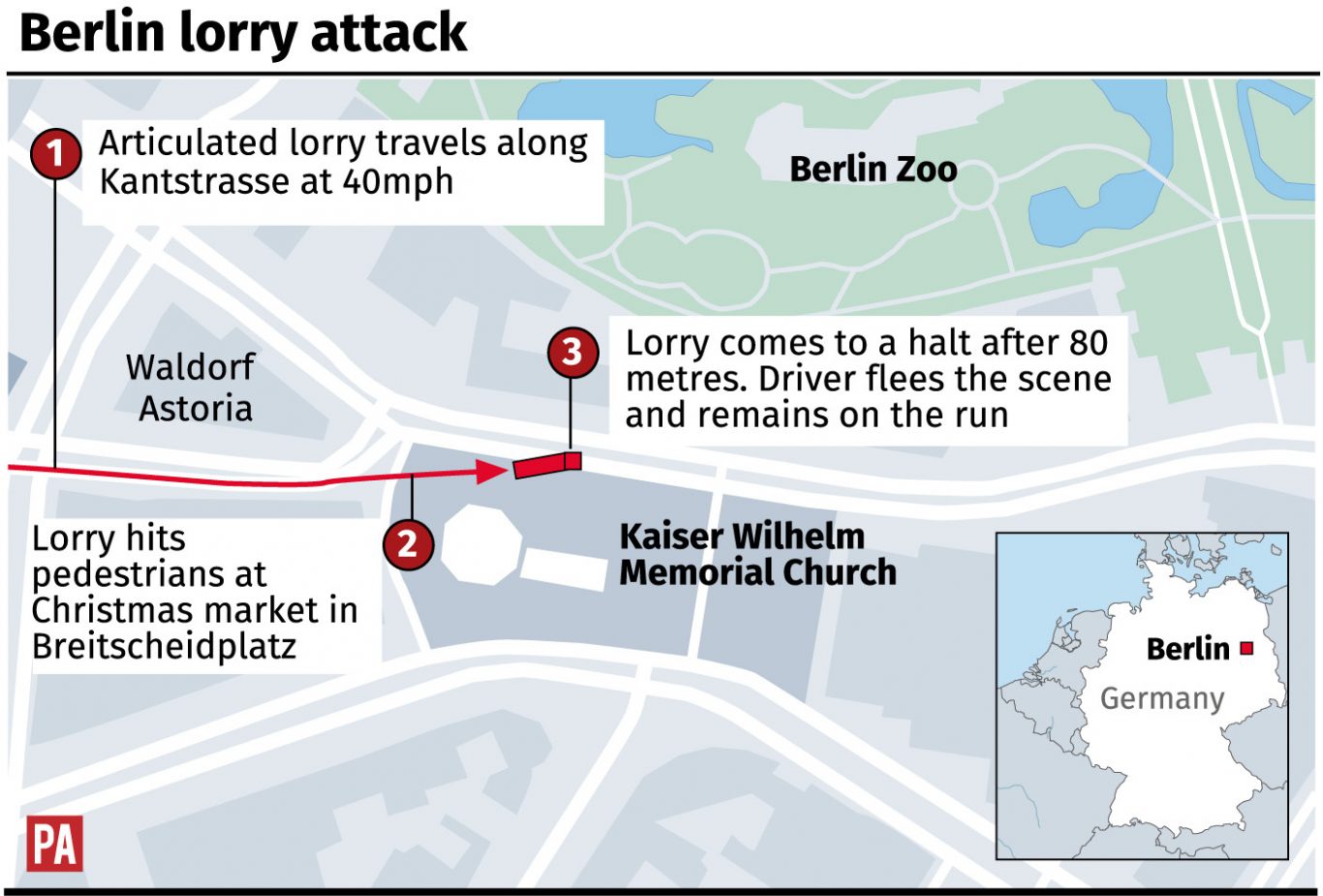 (PA Graphics)
A truck ploughed into a crowded Christmas market in central Berlin, killing 12 people and injuring 56 others.
July 14 2016 – Nice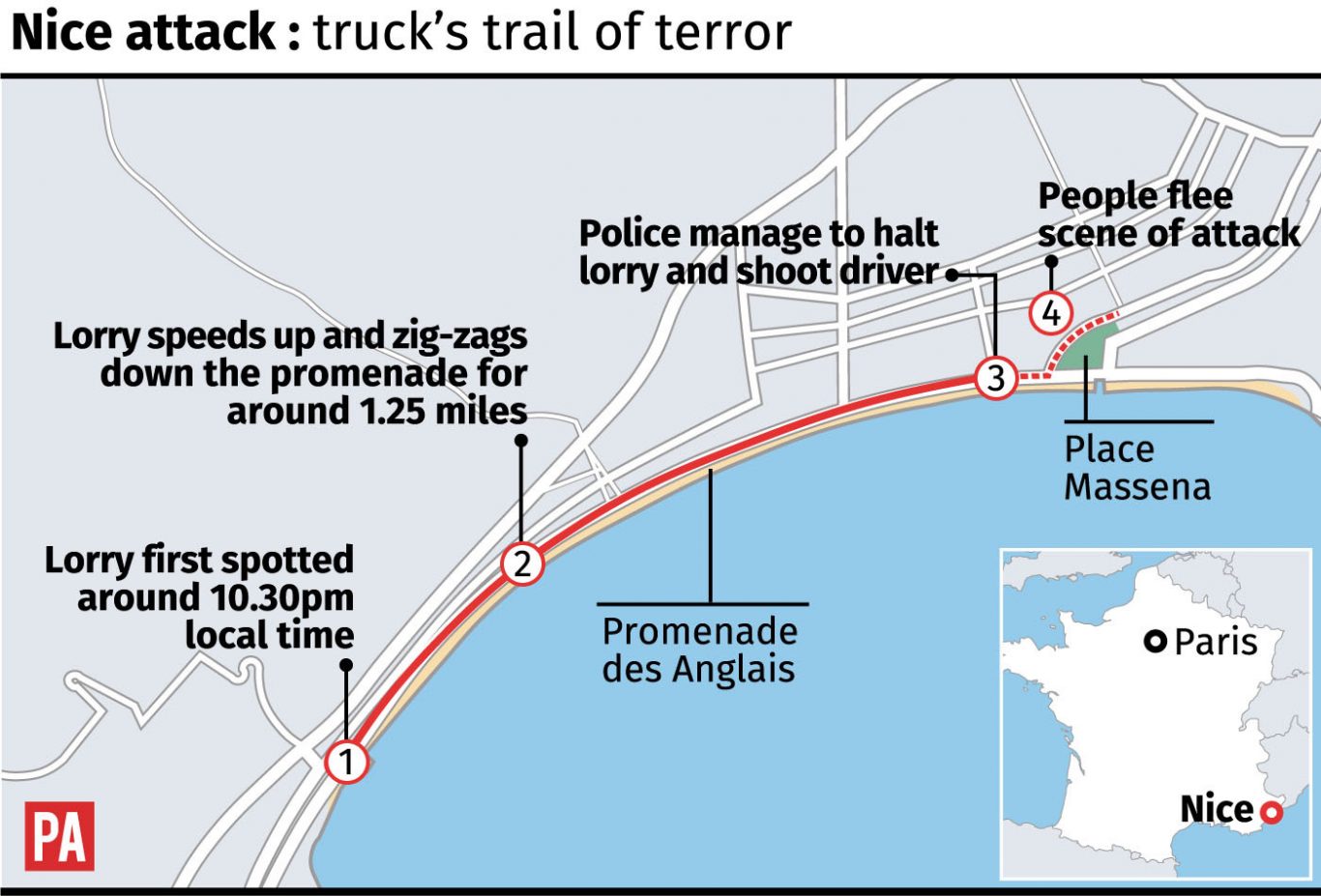 (PA Graphics)
A truck struck Bastille Day revellers in the southern French city of Nice, killing 86 people. IS claimed responsibility for the attack, which was carried out by a Tunisian living in France.