Hundreds of homes are feared to have been destroyed in southern California by wildfires that have left at least two people injured, including one critically, and triggered a mass evacuation.
A fire erupted on Tuesday afternoon in San Bernardino, east of Los Angeles, as three other wildfires in the region burned some 200 homes and other buildings and prompted evacuation orders for at least 150,000 people.
LA mayor Eric Garcetti said a blaze remains out of control and gusty winds continue to fan the flames.
Incident commander Todd Derum told AP on Tuesday night that he suspects hundreds more homes have been destroyed by fires on top of a toll of 150 already destroyed by a fire in Ventura County.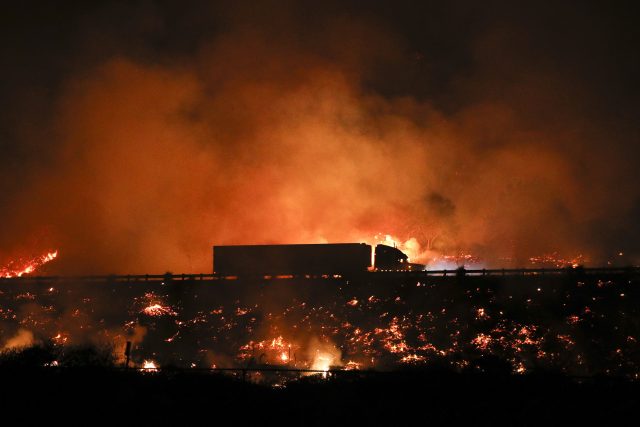 Eight weeks ago wildfires that broke out in Northern California and its wine country killed 44 people and destroyed 8,900 homes and other buildings.
Fires are not typical in Southern California at this time of year but can break out when dry vegetation and too little rain combine with the Santa Ana winds.
Hardly any measurable rain has fallen in the region in the past six months.